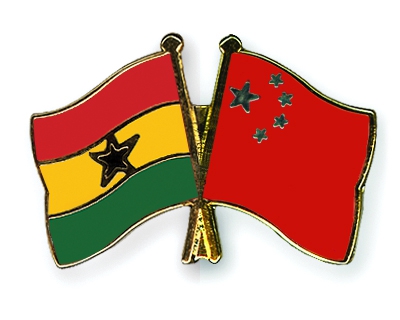 A Chinese delegation from the Wenzhou Province, and led by Chairman Xie Shuhua, has conferred with the Kumasi Metropolitan Assembly (KMA) to exploit business opportunities for the mutual benefit of the two countries.
The team, made up of technocrats, social scientists and some Heads of Department at the Province, as well as representatives of companies with varied interests, discussed issues ranging from waste management, housing, transport, tourism development to the promotion of cultural diversity.
Mr Xie, who is the Leader of the Chinese People's Political Consultant Conference, said a well-established Sino-Ghana collaboration was being given the needed priority on the development agenda of his government.
"We are a people who believe in the potentials of the Ghanaian people, and ready to invest in key areas of the economy in order to bring prosperity to all of us," he noted.
The Wenzhou Province, he said shared similar socio-economic aspirations with the KMA, therefore, they would be working together and build the needed synergy in all fields of endeavour for their own common good.
Mr Xie congratulated Ghana for upholding good governance and the rule of law, saying his government would take advantage of the prevailing peaceful atmosphere to increase its investment in order to create jobs for the people.
The delegation was briefed on some thematic development areas the KMA was currently spearheading, including construction of a multi-purpose car park and terminals to aid in decongesting the Central Business District (CBD).
Mr Osei Assibey Antwi, the Kumasi Metropolitan Chief Executive (MCE), disclosed that about 10, 000 vehicles commute the city daily, and this was a big challenge as it created uneasiness, particularly at the CBD.
The Chinese government, he said, must consider assisting the KMA to realize those projects to allow for free-flow of traffic.
He urged Chinese companies with interest in the automobile industry to consider investing at the Suame Magazine, Africa's largest metal fabrication and auto repairs enclave, to bring efficiency in their operations.
Mr Assibey Antwi said this was worth it given the area's strategic geographical location and economic importance to the people.
Also citing the Sokoban Wood Enclave as another area of business interest, he explained to the Chinese delegation as to how they could take advantage of the enormous dust generated in the area for recycling purposes.
The KMA, he said, would also welcome any initiative by Chinese companies to developing the plastic industry, as well as the shoe-making industry.
Source: GNA