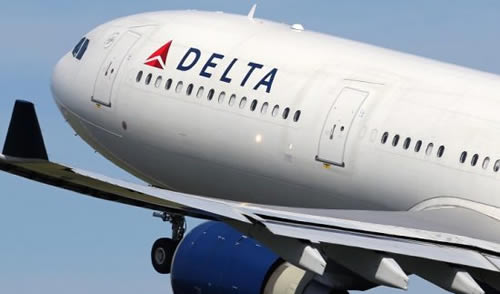 Delta Airlines has announced a change in schedule of its Accra-New York JFK flights for next summer to offer more services and new times to improve onward connection availability in the United States.
A statement issued in Accra, and copied to the Ghana News Agency, on Wednesday, said the move would commence on March 26, next year, and that all flights would move to night departures to allow the customers to have a full day in Ghana; and the United States on either side of their journeys.
The statement also indicated that Delta would also increase its Accra-New York operation from 1600 to 1700 flights per week and from May 31 through August 31, next year.
It said services to Ghana next summer would be operated using the Boeing 767-400ER aircraft with 245 seats.
"And this addition would mean that Delta would offer 1,225 seats every week from Accra to the 'Big Apple' during the peak summer travel period," he said.
Dwight James, Delta's Senior Vice President Transatlantic said: "While New York is a popular destination for many of our customers, it is also a major gateway for onward travel within the United States," the statement quoted.
"With 20 per cent more capacity next summer and the retiming of the flights, we will provide even more convenient connecting options to the U.S. and to cities such as Atlanta, Boston, Washington, Chicago and Los Angeles."
DL220, according to the statement,  is scheduled to depart from Accra at 2200hours GMT and arrive in New York-JFK at 0517hours GMT.
DL420 would also depart from New York-JFK from 2343hours GMT and arrive in Accra the next day at 1335hours GMT.
It said Delta had operated flights to Ghana since 2006 and currently operated a  nonstop service,  four times a week to New York-JFK.
"In Africa, it also serves Lagos, Nigeria; Dakar, Senegal; and Johannesburg, South Africa.
Through the hubs in Atlanta and New York-JFK, the airline offers an unsurpassed network of hundreds of convenient onward connections throughout North America, Latin America and the Caribbean.
The airline is also active in the community through its partnership with Breast Care International, where it funds a screening programme across the country.
Delta is also a supporter of the Ghana-based Junior Achievement in Africa, which helps young people to be equipped for the workplace when leaving education," the statement said.
Source: GNA