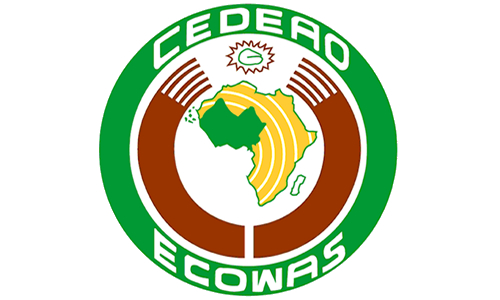 The Economic Community of West African States (ECOWAS) has called for critical attention to be paid to the growing involvement of women and the youth of the sub-region as active participants and victims in organised crime.
Mrs Sandra Oulate Fattoh Elleingand, Director of ECOWAS Gender Development Centre (EGDC), said because a significant proportion of women and young people in the region were out of school and unemployed, they were being targeted by terrorists and other criminals for recruitment into their networks.
She said out of the estimated population of 394 million people in West Africa, women form about 52 per cent which meant that women constituted the majority of the West African population, while 66 per cent of the sub regional population was less than 25 years.
This makes women and young people the prime targets of terrorists and criminal minded people.
"As victims of violence extremism and other criminal activities, women and young people continue to suffer various indignities, including death, gross human rights abuses, abductions, sex slavery, rape and pillage, and other forms of sexual exploitation and abuse.
"A typical example is the abduction of over 250 girls from the Government Girls Secondary School in Chibok, Nigeria, by Boko Haram in April 2014. Some of these girls have become suicide bombers and are wreaking havoc in several parts of Nigeria", Elleingand said.
Every year, between 3,800 girls and 5,000 women are reported as victims of human trafficking in the sub-region, she said.
Speaking at the opening of a Joint Inter-Governmental Action Group against Money Laundering in West Africa (GIABA)/EGDC Regional Forum on the Gender and Youth Dimensions of Financial and Cross-Border Criminality in West Africa, Mrs Elleingand expressed grave concern for the growing phenomenon that poses a serious threat not only to the stability and development of West Africa, but also to the security and wellbeing of the people.
She said organised crime, which had been one of the major development challenges facing the sub-regional government since the immediate post-independence era, had in recent years assumed very complex transnational dimensions that have serious implications for human security, economic growth and development, political stability, and respect for the rule of law and human rights.
The issues of national sovereignty, gender equality and the ECIOWAS regional integration process as a whole was being affected by activities of organised crime.
The three-day forum, being attended by representatives from the 15 ECOWAS member countries, is to help the participants to adopt good strategies towards a better plan of action that would help address the issue of organised crime and its accompanying menace.
Mrs Elleingand said the key manifestations of organised crime had been in the form of economic and financial crimes such as money laundering, bribery, corruption, cybercrime and fraud, terrorism financing, drug trafficking, arms trafficking and human trafficking.
She, however, noted that the growing role and influence of women and young people in the workings of economic and financial crimes in West Africa, posed a threat to the stability and development of the region, but at the same time, it afforded a great opportunity for combating the menace in a comprehensive and sustained manner.
She said there was the need to mainstream gender and youth issues into relevant policies and mechanisms to bring about equitable participation in decision making on issues bordering on the prevention of economic financial crimes and violent extremism.
"It is for this reason that GIABA and ECOWAS Gender Centre have decided to combine forces in order to create synergy in dealing with the converging threats of economic and financial crimes, terrorism financing and violent extremism, within the framework of gender mainstreaming and women and youth empowerment", she said.
She, therefore, expressed the hope that the outcome of the forum would add value to the already existing initiatives, as well as lay the foundations for a wider partnership and a stronger convergence of actors who were committed to a peaceful and stable West Africa and who were willing to contribute to the elimination of all forms of criminality in the sub-region.
Revered Dr Comfort Asare, Director of the Department of Gender at the Ministry of Gender, Children and Social, said the forum would help participating countries to know the trends and adopt good strategies towards the building of a consensus to operationally address the upsurge in the menace of 419, sakawa, terrorism, email hacking, human trafficking, slavery, drug trafficking and abuse, as well as violence.
Expressing her worry about the increasing trend of organised crime, Dr Asare said Africa; the once reverenced continent of religious people who were guided by religious principles was losing its values and running after wrong status symbols for greatness.
"We cannot look on for modernisation to break the front of our values which is rapidly fading away. Modernisation is to enhance our lives but not to destroy us.
"We need a well-coordinated regional action with all countries committed through strong institutional arrangements and this programme is a step in the right direction", she noted.
Mrs Gifty Twum Ampofo, Deputy Minister of the Gender Ministry, said the meeting was a good platform "for us to top up our game to complement each other's effort in the spirit of achieving the 2030 Sustainable Development Goals".
Source: GNA