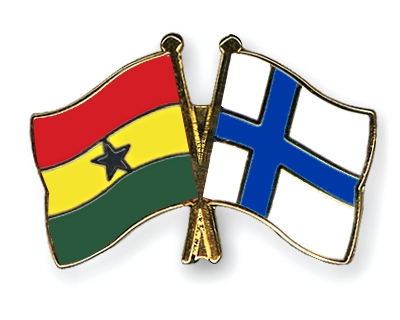 Mrs Ursula Owusu-Ekuful, the Minister of Communication, and Ms Anne Berner, the Minister of Transport and Communication in Helsinki, Finland, signed a Memorandum of Understanding (MoU) on Cooperation in Information and Communications Technology (ICT).
A statement issued by Mr Otto Stenius, the Second Secretary of the Embassy of Finland, Abuja (which has oversight for Ghana), and copied to the Ghana News Agency, said the document identified areas of common interest ranging from multimedia and software applications to electronic commerce and broadband networks.
It said the document also made reference to encouraging investment and technology partnerships, commercial and industrial exchanges, and business partnerships, as well as promoting educational and learning exchanges and facilitating joint programmes and seminars.
The statement noted that Mrs Owusu-Ekuful, who was on a two-day visit to Finland, held bilateral discussions with Ms Berner.
It said the two Ministers focused on cooperation possibilities in various areas, and agreed that in a digitalised environment connectivity was of the essence.
It noted that Mrs Owusu-Ekuful also met in Finland the funding agencies; Finnvera and Finnfund, and discussed with them possible cooperation with Ghana in the areas of ICT and digitalisation.
It said at Nokia Headquarters in Espoo where Mrs Owusu-Ekuful was welcomed by Nokia Chairman Risto Siilasmaa, she was introduced to Nokia technologies and latest innovations in the field of communication technology, digitalisation and safe cities, at the company's Executive Experience Centre.
The statement said the Minister was accompanied to Finland by David Gyewu, the Director General of the National Information Technology Agency (NITA) of Ghana.
It said Madam Pirjo Suomela-Chowdhury, the Ambassador of Finland to Ghana (but based in Abuja), who was in Helsinki as part of the programme, stated that the discussions and the signing of the MoU demonstrated the excellent relations between Finland and Ghana, as well as highlighting the many more cooperation possibilities that could still be tapped.
Source: GNA