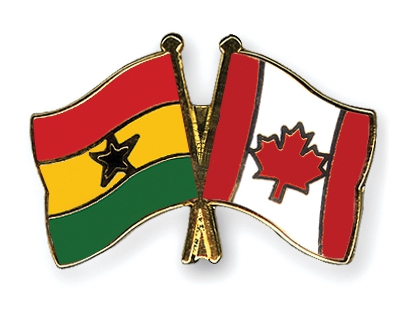 Canada, in charting a new course of bilateral relations, would support Ghana's Agricultural modernisation to reduce poverty, create jobs and foster economic growth.
Madam Heather Cameron, the Canadian High Commissioner, addressing a reception to commemorate her country's 150th Anniversary and 60 years of diplomatic relations with Ghana, pledged to strengthen the relations for the advancement of humanity and the promotion of the rule of law.
Canada has pledged to commit more than $120 million for the Planting for Food and Jobs Project towards the provision of improved seeds, extension services, marketing and e-agriculture.
Vice President Mahamudu Bawumia, who pursued his doctorate degree in Canada, graced the occasion and expressed Ghana's goodwill and appreciation to the country.
Madam Cameron said both countries championed the values of Good Governance, Inclusiveness, tolerance, Respect for Human Rights and Gender Equality in a Peaceful world.
She said Canada chose to become a multicultural society and bilingualism at the time of its founding; and it had demonstrated its tolerance and goodwill through the years by encouraging legal and safe immigration.
This year, it would welcome nearly 300,000 permanent residents and more than 25 million visitors, including Ghanaians. Over the past 15 months, it has also given refuge to more than 40,000 Syrian refugees, who have been assisted by volunteers and ordinary citizens.
More than 1,300 Ghanaians are also studying in Canada, Madam Cameron said.
She said her country had learned from her mistakes in the past and Prime Minister Justin Trudeau was prioritising reconciliation with the indigenous people of the land.
Throwing more light on the bilateral relations, she said investments in Energy, Mining, Education, Water and Sanitation, Democracy and Food Security,  had been key with Canadian investors putting more than two billion dollars in the mining sector.
These companies, she said, had promoted high ethical standards in the sector and had made significant development in their local communities.
Canada, she said, had also supported the training of Ghana's Armed Forces and Peace Keeping operations.
The country supported the founding of the Kofi Annan Peace Keeping Training Centre with $3 million, personnel and expertise.
Mr Boakye Agyarko, the Energy Minister, who delivered Ghana's Goodwill message, said the country looked forward to receiving Madam Marie-Claude Bibeau, Canada's Minister for International Development, in July.
He commended Canada for standing by Ghana through the years and welcomed the support to transform the agricultural sector to propel national prosperity.
He also commended Canada's contribution to democracy in Ghana, particularly the $1.4 million dollars, which supported the work of the Electoral Commission and the National Peace Council in the last general election.
According to official information on the site of the Canadian High Commission, in 2015 Ghana became Canada's fourth largest market for exports in Sub-Saharan Africa, after Botswana, South Africa and Nigeria.
Exports in that year totaled $215.5 million, while Canada imported $49.8 worth of Ghanaian goods.
Ghana mainly exports cocoa, wood, and vegetable products, while Canada mainly exports vehicles and parts, machinery, cereals and textiles to Ghana.
Source: GNA