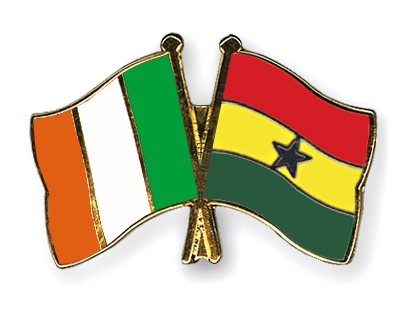 A new organisation which aims to bring together businesses in Ghana and Ireland has been launched in Accra.
Business Ireland Ghana (BIG) is being set up at a time when trade between Ireland and Ghana is growing.
The organisation's members come from the established Irish business community in Ghana, companies in Ireland looking to expand into Ghana, and Ghanaian businesses with an interest in Ireland.
Launching Business Ireland Ghana, the Irish Ambassador to Ghana, Nigeria and ECOWAS, Sean Hoy, said that it was an exciting time to launch the network.
"This is about encouraging businesses and entrepreneurs in both Ghana and Ireland to explore the opportunities, especially at this time when the Ghanaian business community is more optimistic and the Irish government is looking to expand trade and open new markets," he said.
We want to create a network that shares ideas and information, creates opportunities for partnerships and collaborations, and taps into the experience of those people and companies that have made a success of broadening their horizons across the continents. We have to think BIG," he added.
The launch was attended by both Irish and Ghanaian businesses with an interest in forging links. The Head of the EU mission to Ghana, William Hanna, as well as representatives from the European Business Organisation, the Ghana Investment Promotion Centre and Guinness Ghana were among several guests at the launch of BIG.
One of the founding members of BIG is PW MIL, a major player in the Ghana engineering and construction field.
PW has for many years worked in Ghana and West Africa in the area of Mining, Construction and Road projects. The Chief Executive of PW, who is also the Irish Honorary Consul to Ghana, stated that there is a small but growing Irish business community in Ghana and with the added spirit of Ghanaian entrepreneurship the network can grow and contribute to both economies.
On the educational front, relations between Ireland and Ghana have a long history. Ghana's first President, Osagyefo Dr Kwame Nkrumah appointed an Irishman, Conor Cruise-O'Brien, as chancellor of the University of Ghana (UG) in 1962.
In 2015, the first MOU between an Irish University and a Ghanaian university was signed when the University of Limerick and UG formalized their exchange and scholarship programme.
Source: GNA