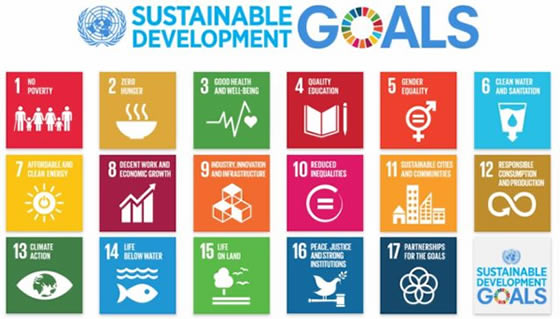 Mr Richard Kwashie Kovey, Convener, Campaign Against Privatisation and Commercialisation of Education (CAPCOE) has hinted that Ghana could miss her target of achieving the Sustainable Development Goal (SDG) four by the year 2030.
The SDG4 focuses on Quality Education to ensure inclusive and equitable quality education and promote lifelong learning opportunities for all, with ten targets for countries to achieve by 2030.
The targets: free primary and secondary education; equal access to quality pre-primary education; equal access to affordable technical, vocational, and higher education; increase the number of people with relevant skills for financial success; and eliminate all discrimination in education.
The rests are universal literacy and numeracy; education for sustainable development and global citizenship; build and upgrade inclusive and safe schools; expand higher education scholarships for developing countries; and increase the supply of qualified teachers in developing countries
He explained that Ghana needed to set its priorities right especially within the educational sector saying the recent move by Government to seek a financial bailout from the International Monetary Fund (IMF) could have some diverse effects on education in the country.
Mr Kovey said this when speaking on the topic: "Potential impact of IMF deal on the education sector," at the 15th edition of the Ghana News –Agency, Tema Industrial News Hub Stakeholders Engagement.
The engagement is an initiative by the GNA-Tema Regional Office as a progressive media caucus platform for state and non-state actors to address national issues.
He stated that IMF bailouts to governments over the years had some conditionalities which the beneficiary country should adhere to, stressing that it mostly resulted in reducing the quality of education especially within the public schools.
Mr Kovey further explained that the conditionalities would mean that the government of the day needed to diversify its resources which could result in low pay which would, in turn, lead to absenteeism amongst teachers, protest over poor remunerations among public sector workers, multi-grade classes system, undue stress on teachers amongst other challenges.
The CAPCOE Convener stated that the educational structure in the country from the basic level needed to be reviewed to produce the requisite human capital for national development.
He advised the government to formulate its own homegrown policies before considering entering any deal with the IMF saying, "if Ghana had its priorities right, there would not be any need to go to the IMF for financial bailouts."
Other speakers at the stakeholders' engagement were Mr. Richard A, Quayson, Deputy Commissioner of the Commission on Human Rights and Administrative Justice; Mr. Edward Kareweh, General Secretary of the Ghana Agricultural Workers Union (GAWU); and Mr. Papi-Paulo Zigah, Director of International Operations, Future Careers Ghana.
Source: GNA