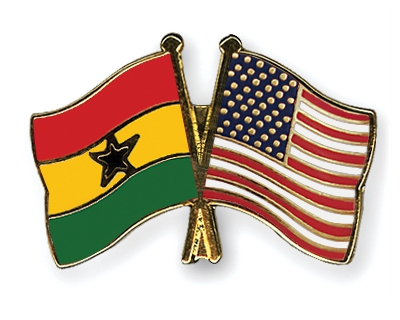 A contentious Defence Cooperation Agreement between Ghana and the United States governments to allow the US to establish a military camp for its force in Ghana has been put before Parliament for consideration and approval.
The Agreement was laid in Parliament in line with Article 181(5) of the Constitution, which requires parliamentary approval in respect of "international business transactions" to which the state of Ghana is a party.
Mr Dominic Nitiwul, the Defence Minister, who laid the Agreement before the House, denied claims that the arrangement seeks to grant the US the right to establish a military base in Ghana.
The Speaker, Professor Aaron Mike Oquaye, after the document has been laid before the House, referred it to the Committee on Defence and Interior.
Mr Samuel Okudzeto-Ablakwa, the Ranking Member on Foreign Affairs, and Sarah Adwoa Sarfo, the Deputy Majority Leader, asked the Speaker whether it was possible to refer the document to the Committee on Foreign Affairs "because it appears it's got some dimensions beyond defence."
The Speaker, however, disagreed with that notion stating that the fact that it is related to two countries "does not really implicate foreign affairs".
However, considering that the Agreement is a legal document, Prof. Oquaye referred same to the Committee on Legal and Constitutional Affairs.
Meanwhile, the Minority in Parliament have raised concerns about the establishment of the US military base in Ghana.
According to them, the building of the US military base in Ghana would expose the country to extremist groups for easy terror attacks.
Dr Clement Apaak, the Member of Parliament for Builsa South, speaking to the media in Parliament, called for full disclosure from government on the Memorandum of Understanding on the defence cooperation between Ghana and the United States.
He said the Agreement needlessly opened the country up to the risk of terror attacks.
"They should come clean. We will not sit by and let them mortgage our future, our security and our role as a leading light in the nonaligned movement," he said.
Dr Apaak gave the assurance that the Minority in Parliament would continue to pressure government to be transparent in its dealings with the US on the Agreement.
He promised that the Minority would thoroughly scrutinise the Agreement and carry the people along on the issue.
"We will let them understand the implications of what government is trying to commit us to because what we do today will have implications for future generations," he added.
Dr Apaak asked Members of Parliament not to make the mistake of mortgaging the sovereignty and the future of the country by exposing it as an easy target for extremist groups.
He questioned what the country stands to gain by entering into that arrangement.
Cabinet approved the Memorandum of Understanding on March 8, 2018, and recommended that Parliament ratify the Agreement to allow the US forces and their equipment unhindered access in Ghana.
Source: GNA