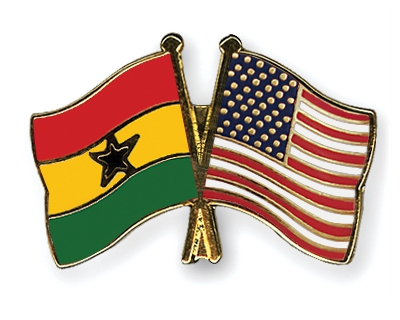 Ghana and the United States (US) on Wednesday struck a deal to deepen economic cooperation for the mutual benefit of the two countries.
It commits both sides to jointly explore business and investment opportunities for the growth of their respective economies.
Finance Minister, Ken Ofori-Atta and the visiting US' Secretary of Commerce, Wilbur Ross, signed the agreement at the Jubilee House, in Accra.
This paves the way for Ghanaian businessmen and the government to interface with American businesses and federal agencies for economic prosperity.
President Nana Addo Dankwa Akufo-Addo, Minister of Trade and Industry, Allan Kyeremateng and Energy Minister, Boakye Agyarko, witnessed the ceremony.
The US Secretary of Commerce is in the country with 60 businessmen and federal agencies to engage their Ghanaian counterparts – seek viable businesses they could put their money into.
Mr. Kojo Oppong Nkrumah, Deputy Information Minister, told journalists that the agreement covered the areas of agriculture, industry, infrastructure and energy.
"So the MoU you saw being signed was to outline some of these opportunities and to commit both sides to jointly invest in these opportunities.
Some of these investments will be on the public-public side, some of it on the public-private side, some of it on the private-private side as well."
"We are looking to some more American organisations to take spots particularly, in the upstream petroleum sector," he added.
Mr Nkrumah said "for all of these things that we are jointly doing or we will be doing with them, the idea is to speed up our rate of growth to ensure that there a lot of jobs, that wealth is created in there, and eventually we are able to transform our society using instruments such as this".
Source: GNA