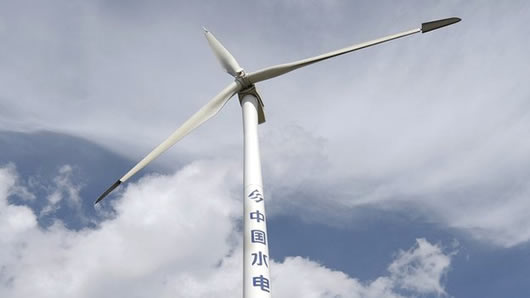 Cities and companies are being urged to show their commitment to climate-friendly infrastructure investments by signing a "green bond pledge" launched on Tuesday.
The initiative according to a release to the Ghana News Agency, aims to scale up finance for projects that were resilient to the impacts of climate change and supported the transition to a low carbon economy.
Ms Christiana Figueres, former UN Climate Chief, unveiling the pledge in London, said green bonds issuance needed to hit $1 trillion a year by 2020 to support international climate goals.
"When green investments move from business plans into budgets and balance sheets a wealth of opportunity will be unlocked across the value chain," she said.
"Organisations committing to the Green Bond Pledge will benefit from these opportunities and help the necessary acceleration of capital flows – before 2020 – to deliver a sustainable future for everyone."
Ms Figueres is spearheading the campaign as part of her Mission 2020 programme to mobilise short-term action towards the long-term goals of the Paris Agreement.
Mr Rahul Ghosh of Ratings Agency Moody's told the Climate Bonds Initiative (CBI) conference, he expected $250 billion of green bonds to be issued in 2018, up from $155bn last year.
The pledge builds on CBI's work to align the $90trillion global bond market with climate goals. It has developed guidelines in several sectors for what counts as "green". For example, buildings must meet certain energy efficiency standards to qualify.
These standards are not universal and criteria are still evolving. CBI does not endorse any kinds of fossil fuel energy applications, while China counts things like efficiency upgrades to traditional power generation as "green".
Climate and business leaders declared their support for the green bonds pledge.
Ms Figueres' successor at the UN climate body, Patricia Espinosa, said finance was key to meeting the goals of the Paris Agreement.
"Green bonds are among an array of exciting and rapidly growing, new financial instruments that are going to help us get there," she said.
Indian business mogul Anand Mahindra, who will co-chair a major climate action summit in California this September, agreed: "Greening financial flows now, and over the years and decades to come, can help take climate planning to the next level and in doing so, make a powerful and practical difference to people's lives."
Source: GNA