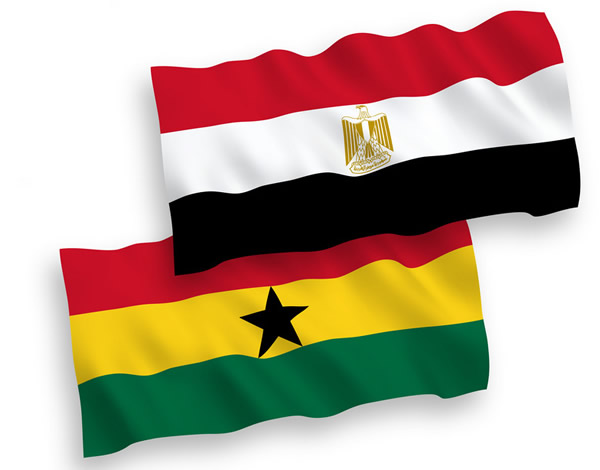 The Ghana Shippers' Authority (GSA) has called for a strong collaboration between Ghana and Egypt to help boost the trade ties between both countries.
"Statistics from the GSA indicated that a total of 1,220 metric tonnes of commodities were exported from Ghana to Egypt in 2021. Cocoa products constituted the largest of the export (834 metric tonnes) followed by Machinery and other equipment (192 metric tonnes), Cocoa Beans (104 metric tonnes) and General Cargo (89 metric tonnes).
"It is expected that greater collaboration would see exponential growth in the trade figures in the coming years," a release issued by the GSA on May 31 said.
It said in 2020, Ghana exported $12.3 million worth of goods to Egypt, adding that the main products exported from Ghana to Egypt were Cocoa Paste ($8.07M), Cocoa Powder ($1.2M), and Machinery Having Individual Functions ($811k).
The release said during the last 25 years exports from Ghana to Egypt increased at an annualised rate of 12.6 per cent, from $633 thousand in 1995 to $12.3 million in 2020.
"Egypt Exports to Ghana was US$128.59 Million during 2021, according to the United Nations COMTRADE database on international trade," it added.
Courtesy call
It said the GSA has begun processes to improve the trade facilitation procedures between Ghana and Egypt for the mutual benefit of shippers in both countries.
As a result, the GSA paid a courtesy call on the Commercial Minister Plenipotentiary in charge of Ghana-Egypt relations at the Embassy of Egypt in Accra, Aly Mohamed Basha, to discuss areas of interest in terms of trade facilitation between both countries.
The Head of Shipper Services and Trade Facilitation of the GSA, Monica Josiah, briefed him on the efforts by the GSA to improve trade relations between the two countries and also sensitised him to the GSA's mandate.
She called on industry players of Africa to come up with a liner vessel to serve the continent as it would be key to supporting the ongoing implementation of the African Continental Free Trade Area Agreement (AfCFTA).
"We have noticed that shipping inter-connectivity within Africa is very low and that is affecting the whole continent; currently if I have to ship goods to Egypt, I may have to do so through another country and this is worrying," she said.
Source: Graphic Online