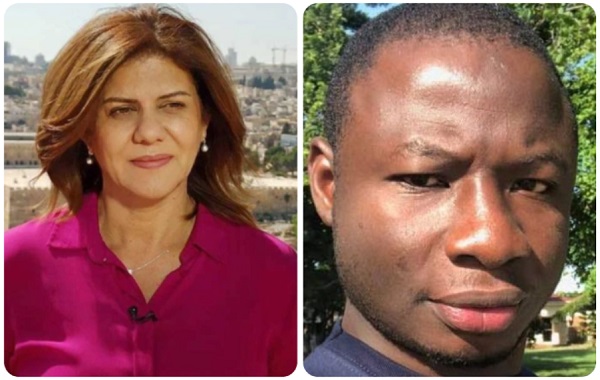 Former President John Dramani Mahama has urged President Nana Addo Dankwa Akufo-Addo's administration and the Ghana Police Service to expedite action in bringing the culprits in the murder of journalist Ahmed Hussein Suale to book.
Mr Mahama in a Facebook post condemning the killing of Al Jazeera journalist Shireen Abu Akleh noted that the murderers of Suale who was killed on January 16, 2019, were still walking free.
He posted: "The killing of ace Al Jazeera journalist Shireen Abu Akleh is a most condemnable act. For a journalist who has for many years covered and brought us reports of events in Israel and the Middle East region, we all mourn her loss. It is our prayer that whoever pulled the trigger and any associates will be brought to justice through an Independent and transparent process.
"Having said that, we also note that the murderers of Ghanaian journalist, Ahmed Suale, are still walking free. We call on the Akufo-Addo administration and the Police Service to take this investigation seriously and bring the murderers to justice".
Al Jazeera reacts to journalist's killing
Shireen Abu Akleh was shot and killed while covering an Israeli raid in the occupied West Bank town of Jenin early on Wednesday.
The Palestinian health ministry said Shireen Abu Akleh, a well-known Palestinian reporter for the broadcaster's Arabic language channel, was shot and died soon afterwards.
Another Palestinian journalist working for the Jerusalem-based Al-Quds newspaper was wounded but in stable condition.
The Qatar-based network interrupted its broadcast to announce her death.
In a statement flashed on its channel, it called on the international community to "condemn and hold the Israeli occupation forces accountable for deliberately targeting and killing our colleague".
Source: graphic.com.gh