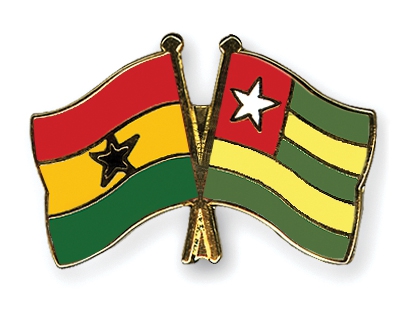 The Togo-Ghana Eastern border at Aflao now remains opened 24-hours, ending nearly two decades of partial closure from 2200 hours to 0600 hours.
The Togolese authorities first kept their side of the frontier opened last Thursday, followed by Ghana the next day upon a directive from Accra.
The Ghana News Agency (GNA) observed that travellers arriving at both ends of the border cross without hindrances, with many commending the two countries for the feat.
A Nigerian trader said, unscrupulous border operatives would no longer extort money to help them cross at odd hours, nor would they be robbed by criminals who approached them under the guise of assisting them cross the border.
Residents from both sides of the border, who have families and businesses across, also hailed the 24 hour opening of the border, which has led to increased business activities at transport terminals in Aflao and Kojoviakope in Lome side, day and night.
Ms Agnes Kafui Modey, Aflao Sector Commander, Customs Division, Ghana Revenue Authority (GRA), told the GNA that the opening of the border was as a result of bilateral understanding reached between governments of the two countries in Lome, Togo this year.
She said the initiative was within the spirit of facilitating the free movement of people, goods and services under the Economic and Trade Liberalization Scheme (ETLS) of the Economic Community of West Africa (ECOWAS).
Ms Modey, however said all smaller points, known as pedestrian entry points from Beat Zero to Beat Nine and Pillar 16 were not part of the agreement and that the night before the border was opened, her outfit faced challenges manning Beat Zero to Pillar 16, a porous and difficult points of the 16-kilometer long frontier.
She said the new directive had called for extra personnel and increased logistical challenges, which the Sector was managing to control, awaiting support from government.
Ms Modey said her outfit was collaborating with the Ghana Immigration Service (GIS) for patrols and mop-up supports from other border security agencies for effective border control.
"A BODSEC (Border Security Agencies Security Council) meeting has since been scheduled to help identify operational difficulties each agency, including the BNI, Food and Drugs Board, and NACOB are facing since the developments to help review strategies," she stated.
Ms Modey hinted of a regular collaborative meeting between BODSEC and its Togolese counterparts over each country's challenges regarding complaints of their nationals, travellers and clearance of goods to make business free as per the concept.
The closure of the border was started by the Togolese authorities following a failed coup attempt allegedly by Togolese in Ghana in the early 1990s.
Source: GNA