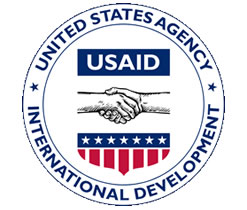 The United States Agency for International Development (USAID) on Friday donated five Land Cruiser Prados to the Ministry of Education to support the USAID Ghana Partnership for Education: Learning Activity (PELA).
The vehicles would be used in monitoring the programme, which aims at enhancing teaching and learning in Ghanaian schools.
Speaking to the Ghana News Agency, Madam Cynthia Bosumtwi-Sam, Director, Basic Education Division, Ghana Education Service said the vehicles would be given to officials of the Ministry of Education, the Ghana Education Service, the National Council for Curriculum Assessment and the National Teaching council.
"It will enable them to engage in effective monitoring and evaluation process in all the 100 districts that have been selected to benefit from the programme," she said.
It would also aid the Ministry's aim of strengthening and supporting human and institutional capacities to improve academic excellence in early grade reading as well as improve, expand and sustain reading outcomes," she said.
Madam Bosumtwi-Sam said, learning especially reading was key in the life of every child and a priority to government hence the need for the Ministry to work with all contracted partners to ensure the effective implementation of PELA.
She said aside PELA, the Ministry had also initiated a reading festival as a strategy to encourage and stimulate children's interest in reading and had also procured 4.3 million supplementary readers in Ghanaian and English languages for all public primary schools.
On the programme, Madam Bosumtwe-Sam said it was a collaboration between the USAID, the Ministry of Education and the Ghana Education Service.
"It is aimed at supporting Ghana's educational institutions with the goal of improving, expanding and sustaining learning outcomes for kindergarten through to grade three," she said.
She said the programme was started in 2013 and is expected to end in the 2019.
Madam Bosumtwi-sam stated that 100 districts excluding deprived districts were selected to participate in the programme based on their performance and enhancement in the educational sector.
She said measures were being put in place to take care of those in the deprived districts as well.
Source: GNA