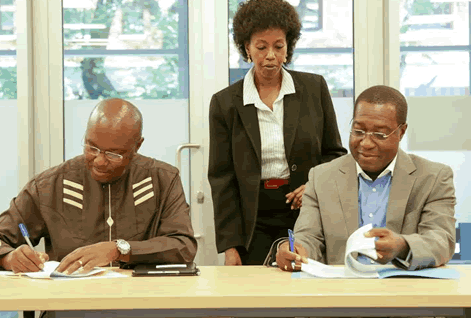 The World Bank has announced the signing of a $5.5 million grant agreement to manage the natural resources of Ghana.
The Bank signed the agreement with Solidaridad West Africa for the management of natural resources in 53 selected local communities of the Brong-Ahafo and Western Regions of Ghana, it said in a press release copied to ghanabusinessnews.com.
The $5.5 million grant of the Ghana Dedicated Grant Mechanism for Local Communities project (G-DGM) from Climate Investment Fund (CIF) partnership, it said,  is to strengthen their knowledge and practices towards reducing deforestation and improving the sustainable management of their activities.
The Bank believes that the grant will contribute towards helping the communities better understand REDD+ (Reducing Emissions from deforestation and Forest degradation plus conservation of Forest, Sustainable Forest management and Enhancement of Forest Carbon Stocks).
"The G-DGM will also enable targeted communities to share their knowledge and farm level practices and lessons learned with others, at community, national and international levels; thus making them more resilient to man-made pressures and climate change," it said.
According to the Bank, the grant will finance capacity building and demand-driven grants to local communities, and community based organizations of the targeted communities.
"This will assist Ghana to sustain economic growth, accelerate poverty reduction and enhance shared prosperity in a sustainable manner. Synergies will also be fostered with two other ongoing projects, the Forest Investment Program (FIP), which also operates in these two regions and is linked to this project, and the Forest Carbon Partnership Facility (FCPF) project," the release added.
The Bank said the project is consistent with and aligned to the Ghana Shared Growth and Development Agenda II 2014–2017, which among others seeks to support growth and restore macroeconomic stability and accelerate agricultural modernization and natural resource management.
Source: Ghana Business News