Africa Energy Forum 2020
The Africa Energy Forum (aef) is the global investment conference & exhibition for Africa's energy, infrastructure & industrial sectors. aef 2020 arrives in Amsterdam, the Netherlands from 20-22 October 2020.
Under the overarching theme "Investment & Impact," the Africa Energy Forum's 2020 programme will put sustainable development and the impact of power projects under the spotlight.
Date: 20-22 October 2020.
Venue: Amsterdam, Netherlands.
More Info: https://www.africa-energy-forum.com/
Powering Africa: Summit 2020

The 6th Powering Africa: Summit (PAS) will return to Miami in February 2020. The Summit will welcome over 370 investors to Miami from across North America, Africa and Europe to present energy projects, discuss investment opportunities and build relationships within the international power community.
What to expect
The Powering Africa Summit will once again be awash with investors, public and private sector stakeholders and key announcements.
It will also (for those global businesses) be co-located with the 4th Latin American Energy Forum which this year focuses on regional investment structures across Bolivia, Argentina, Mexico, Trinidad & Tobago, Colombia, Peru and Brazil.
Date: Feb 24 – 26, 2020.
Venue: JW Marriott, Miami,
City: Miami USA.
More Info: https://www.poweringafrica-summit.com/
---

Africa Healthcare Week 2018

Africa Healthcare Week is Africa's largest healthcare event in Europe. This business event provides high-level discussion and meetings into the investment opportunities and technology procurement requirements of Africa's healthcare industry. This European event is attended by an unprecedentedly high number of African delegates from: distributors, government, hospitals, healthcare providers, investors and NGO's. The Africa Healthcare Week includes a two-day Conference & Exhibition at the Olympia (the UK's most famous events venue) plus a pre-event day of networking and roundtable discussions at the iconic Royal Institute in London.
Date: March 6 – 7, 2018.
Venue: Olympia, London.
City: London UK.
More Info: www.africahealthcareweek.com
---
 African Women Conference 2018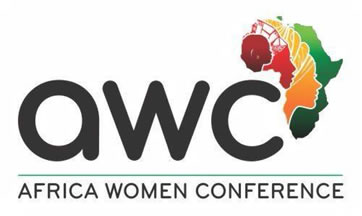 AWC is a platform for women from all sectors of the African society to engage in productive Dialogue to ensure that the potentials of women in helping Africa attain the SDGs by 2030 are fully maximized.
The Mission is to bring African Women together irrespective of language, tribe or religion to grow together in their diverse spheres of life.
Date: March 8, 2018.
March 11, 2018.
Venue: Hilton New York.
City: New York, USA.
More Info: www.africawomenconference.org
---
Impact Investment World Forum 2018
Impact Investment Banking Conference 2018 in London is Impact Investing World Forum 2018 as one of leading social impact investment events in UK Europe and Global. It focuses on social impact of all types of investments including social impact bonds, stocks, private equity, investment banking, fintech, fin tech, tech, bank, banking technology, technology, social finance, finance, blockchain, sustainability, responsible investing, sustainable investing, venture capital, wealth management, family office, social enterprise, social entrepreneurship, philanthropy, hedge funds, money, capital markets and charitable foundations and trusts world wide.
Date: March 21 – 22, 2018.
Venue: The Great Hall, Kensington Conference and Events Centre.
City: London, UK.
More Info: www.impactinvestingconferences.com
---
Africa CEO Forum 2018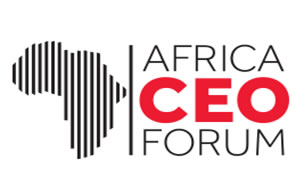 The AFRICA CEO FORUM, held alternately in Africa and Geneva, its international headquarters, is the largest annual meeting of the African private sector and brings together over 1,200 business leaders, investors, policy makers and journalists from more than 60 countries, to put Africapitalism at the forefront of the global agenda and advance the issues critical to the future of the continent and its companies.
Following the 5th edition, which recorded a significant increase in attendance, the continent's leading decision-makers will once again be gathering in the Ivorian economic capital of Abidjan for the AFRICA CEO FORUM in 2018.
Date: March 26 – 27, 2018.
City: Abidjan, Ivory Coast.
More Info: www.theafricaceoforum.com
---