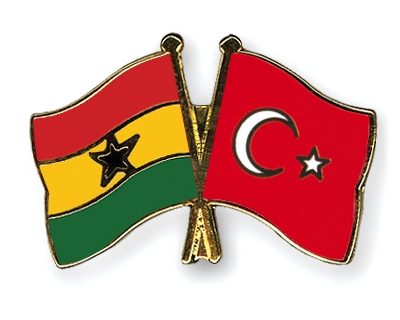 The Fourth Ghana-Turkey Joint Trade and Economic Cooperation Negotiation opened in Accra yesterday.
The three-day programme aims at deepening bilateral cooperation, increasing investments and trade volumes.
Mr Haruna Iddrisu, Minister for Trade and Industry, said the Joint Trade and Economic Cooperation Negotiation would enable the volume of trade between the two countries which now stands at $ 500 million to reach one billion dollars within the next three years.
He gave the assurance that Ghana would be opening a trade office in Turkey as part of efforts to boost trade and investment between the two countries.
Madam Muge Varol Ilicak, Deputy Director General of Agreements at the Turkish Ministry of Economy, said the deliberations would contribute towards the development of bilateral relations in all areas of the economy.
She said Turkey's open and cooperative approach towards the African continent embodied itself in their "Strategy for the Development of Commercial and Economic Relations with African Countries" launched in 2003.
She said as a result of this strategy, the share of African countries total trade reached 5.8 per cent with a volume of $ 23.4 billion.
Madam Ilicak said the main aim of developing bilateral relations was on a mutually beneficial basis, adding that Ghana is Turkey's fourth biggest commercial partner in Sub-Saharan Africa and the ninth in Africa.
She said Turkey's volume of trade reached 381 million dollars in 2013, with a slight decrease compared to 2012, and declared that in 2013, Turkey's export to Ghana reached $ 179 million, while its imports from Ghana were registered as $ 202 million.
She said in 2012, Turkey and Ghana set a record in the history of their bilateral commercial relations, when their trade volume exceeded $ 526 million.
Source: GNA