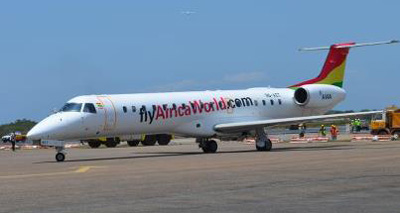 Africa World Airlines (AWA), the country's fastest-growing regional carrier, will start a thrice-weekly service between Accra and Monrovia, commencing December 12, 2017.
The airline will operate flights on Tuesdays, Fridays and Sundays; a new service that will offer the travelling public more options travelling between the two West Africa states of Ghana and Liberia.
A statement from the Airline said AWA, last month, officially joined the prestigious International Air Travel Association's (IATA) register of airlines when it received a certificate at the maiden African Air Show held in Accra.
It said the airline currently operates regional flights between Accra to Abuja and Lagos in Nigeria.
"It also services domestic destinations in the country," it said.
Soirce: GNA