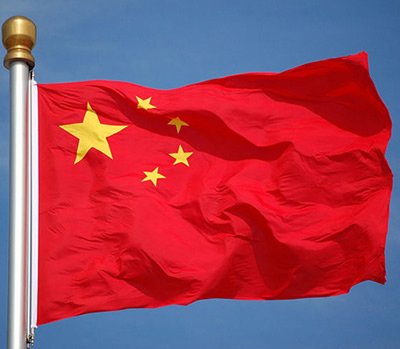 African governments have been urged to strengthen bilateral relations with China to facilitate socio-economic growth and development for both parties.
Mr Men Lijun, the President of the Research and Training Institute of the State Administration of Press, Publication, Radio, Film and Television (SAPPRFT) of the People's Republic of China, observed that "China and Africa are promising lands that witnessed the birth of human civilization and our shared future and common goals bond us together".
This, he explained was why it remained imperative to deepen the Sino-African relations and give full meaning to their respective strengths.
Mr Lijun was speaking at the opening of the 2018 training seminar for senior and media executives of English speaking African countries in Beijing.
The 21-day seminar, being attended by about 26 Journalists and media practitioners from Ghana, Gambia, South Sudan, Sierra Leone and Rwanda, is being organised by the SAPPRFT and sponsored by the Chinese Ministry of Commerce.
The SAPPRFT is a non-profit Institute and the largest training organisation in China.
The seminar is on the theme "media cooperation give fresh impetus to the new type of China-Africa strategic partnership".
Mr Lijun noted that, over the years, Sino-African relations had "withstood the test of evolving international landscape, and have maintained the momentum of vigorous development".
"This is because we have mutual support as the foundation, mutual respect and an equal footing as the core, and win-win cooperation as the key", he indicated.
Mr Lijun explained that since 2005, his Institute had devoted to building extensive and effective international media exchange platform, saying last year, nearly 3,377 media practitioners from 146 countries had benefited from the training.
In addition, 1,472 media personnel from 51 African countries have also come to China to participate in the training.
These projects, he added, had not only built a bridge for enhancing friendship, but also contributed to hundreds of agreements and projects in programme exchanges, technological application, and personnel exchanges as well.
"Those programmes played a unique role in facilitating communication between Chinese and foreign media", Mr Lijun explained.
Zhu Jiada, a Director at the Institute, advised the participants to take the opportunity to network, exchange ideas and explore new areas to improve on media development in their countries.
Earlier at an orientation meeting, the participants expressed the hope that the seminar would go a long way to deepen the existing bilateral relations between China and their respective countries.
Source: GNA