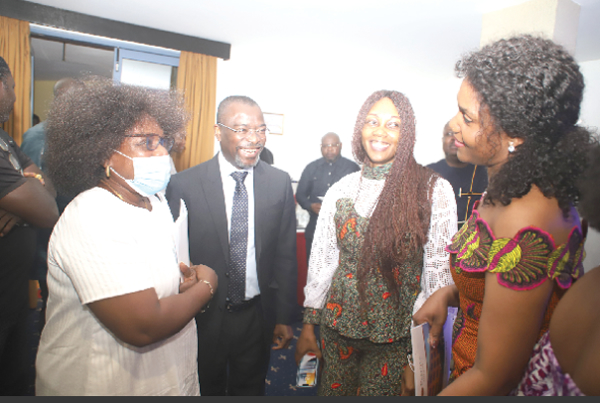 The Angolan Embassy in Ghana has launched the 100-year anniversary of Angola's first President, António Agostinho Neto, with a call on Africans to consider themselves as one people.
To be held on the theme: "Angolans holding hands for the future", the commemoration will take place from August 10 to 17, 2022.
Activities for the week-long celebration include a football tournament, a fair to showcase the books and photographs of the late President Neto, a conference on his life and works, Angolan lunch style with music and dance and a poetry recital competition among members of the Angolan community in Ghana.
Worth celebrating
The Ambassador of Angola to Ghana, João Baptista Domingos Quiosa, who made known the activities for the anniversary, said the late President Neto was a firm believer in Pan Africanism, people, love and unity, saying Africans ought to embody his values for our common good.
"Bring down the barriers; we are one people and so my well-being is your well-being and your suffering is my suffering," he said.
He also said President Neto was worth celebrating because he did not only fight for the independence of Angola but also the liberation of the entire continent from colonial rule.
That, he said, was because President Neto believed that the independence of Angola was meaningless if other African countries were not liberated as well.
"He did not just say it; he proved it by going out to defend Namibia, South Africa and Zimbabwe at a very high cost because we ended up having a civil war that wasn't supposed to be ours," Mr Quiosa explained.
He, therefore, urged all Africans to join in the commemoration of President Neto, adding that he must be seen as the reference for Pan Africanism and selflessness.
"We in Angola are very proud of him, and as true Africans, we feel we should commemorate him," he added.
AfCFTA
Touching on the African Continental Free Trade Area (AfCFTA), he said it was important because it was time Africa had a common market on which to depend.
"The AfCFTA is very important, especially as we see a new dawn in global affairs because we in Africa have all the resources so we can trade and share to make Africa great," he added.
He also said it was important because the agreement embodied the core values of Pan Africanists, such as President Neto and President Kwame Nkrumah, who sought to bring down national and ethnic barriers and promote the unity of the African continent and its people.
About President Neto
António Agostinho Neto was born on September 17, 1922 in Kaxicane, about 60km away from Luanda, the country's capital.
He was a doctor, politician and poet. He served as the first President of Angola from 1975 to 1979, having led the Popular Movement for the Liberation of Angola (MPLA) in the war for independence (1961–1974).
President Neto died on September 10, 1979 in Russia where he was receiving treatment for cancer.
Source: graphic.com.gh