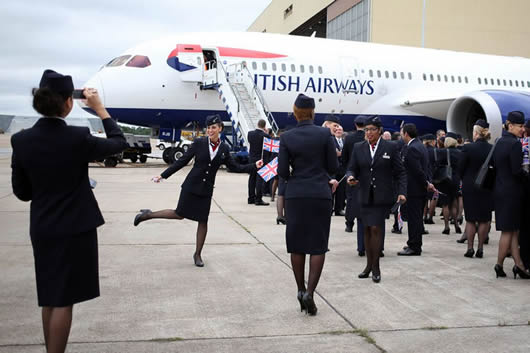 As British Airways marks 80 years of flying from Ghana to London, the airline is looking forward to spoiling travellers to and from Accra from early next year, thanks to a £400 million investment in the airline's business class cabin, Club World.
From early 2018, travellers on the historic route will experience a new service with an emphasis on improved catering, sleep, and, in the not too distant future, a new seat.
Part of the investment includes a partnership with The White Company, a British lifestyle brand renowned for its luxury bedding, to give customers a great night's sleep in the sky. They will enjoy a bespoke, luxuriously soft large pillow and white cotton pillowcase, a super-soft woven blanket with satin trim, specially developed luxury duvet and a padded mattress cover giving an extra layer of comfort. The White Company will also provide the new Club World amenity kits; an elegantly designed bag will contain products from the retailer's 'Restore & Relax Spa Collection', as well as a super-soft jersey eye-mask, offering a further touch of luxury in the sky.
A new restaurant-style premium dining service will also begin in Club World, with display trolleys allowing customers to select dishes from a choice of freshly prepared starters and desserts served on beautiful new table settings. A revamped service approach will be delivered to customers with a new culinary boutique experience.
And those many travellers who fly from Ghana to London Heathrow and on to New York with the airline will get to experience the refinements to Club World even sooner, as the new service launches to the Big Apple this Autumn.
Although Heathrow's Terminal 3, where the Accra flights arrive and Terminal 5, where the New York flights depart from are large enough to accommodate more than 60 football pitches, it's a simple connection between the two terminals for customers who are transiting.
Recently a group of top Ghanaian travel agents were hosted on a special trip with British Airways from Accra, via London Heathrow and on to New York, which enabled them to experience the simple connection on this route, as well as tour the facilities and enjoy the airline's lounges at Heathrow
Terminal 3 and New York JFK Terminal 7. Both Terminals are also currently being upgraded to further enhance the customer experience.
British Airways remains committed not only to flying to Accra but also to a number of local charities the airline supports across Ghana in areas of health, education and women's improvements, thanks to 'Flying Start' its charity partnership with Comic Relief.
Source: British Airways