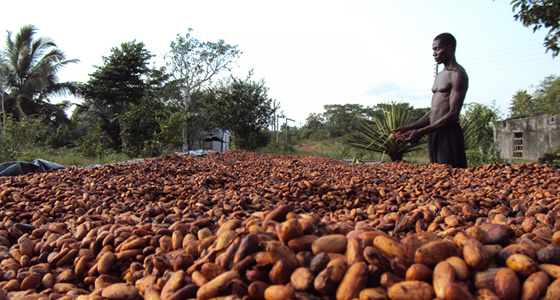 Two-way merchandise trade between Ghana and Canada reached $236.6 million in 2012, according to an official factsheet dated May 7, 2013 and obtained by ghanabusinessnews.com.
Published by the Canadian government, figures in the document showed that the North American country exported $216.2 million worth of goods to Ghana while its imports from Ghana was just $20.3 million during 2012.
Top Canadian merchandise exports to Ghana included cereals, vehicles and parts, machinery and miscellaneous textiles, the document mentioned.
While the country's top merchandise imports from Ghana were cocoa, wood, rubber articles, and edible vegetables.
It noted that bilateral trade between the two countries from 2000 and 2012 increased by approximately 220%.
According to the document, Ghana is one of the few countries in sub-Saharan Africa with which Canada has a trade surplus.
The Canadian Governor General, Honourable David Johnston is currently on a state visit in Ghana.
Source: Ghana Business News