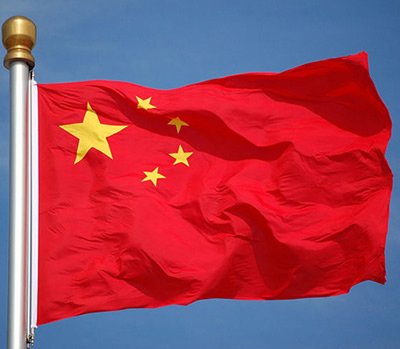 China will continue to uphold its African policy, featuring sincerity, concrete results, affinity and the policy of upholding justice and pursuing shared interests.
This would be the case, regardless of any changes that might affect the international situation.
Mr Shi Ting Wang, the Chinese Ambassador to Ghana, said this on Monday night in Accra, at a reception in honour of the 2018 Chinese Government Scholarship Awardees.
Touching on the relations between Ghana and China, Mr Shi Ting Wang who presented letters of admission to the Ghanaian students, said "President Nana Addo Dankwa Akufo-Addo attached great importance to education and had invested a large amount of resources to promote the development of education. The Chinese side highly appreciates that," he said.
The Chinese Ambassador said people to people exchanges and cooperation between the two countries, had immensely improved.
"Presently, more than 6,500 Ghanaian students are studying in China, which ranks Ghana top amongst all African countries for four consecutive years," he said.
Mr Shi Ting Wang added that by the end of 2017, 1,076 Ghanaian students had won the Chinese Government scholarship.
He observed that many of them had utilised what they had learned in China, to promote economic and trade cooperation, and cultural exchanges between the two countries.
Mr. Shi Ting Wang said the enthusiasm of Ghanaians to study Chinese had grown rapidly, as the two countries strengthened their relations.
He said China had established two Confucius Institutes, which are Chinese institutions of learning in the country, leading to thousands of Ghanaian students learning Chinese.
He said the Chinese government had greatly assisted Ghana in the development of education, including the establishment of primary schools in remote areas, the establishment of other educational facilities from the primary to the tertiary level, among several others.
Mr. Shi Ting Wang urged the students to master their respective fields of study, and endeavour to contribute towards the socio-economic development of Ghana with the knowledge they acquire.
Mr. Israel Donkor, a representative of the students, expressed appreciation to the government and people of China, and said the students would make good use of the opportunity saying, "We look forward to a future of fruitful partnering with China."
With China recently becoming the world's second largest economy, fruitful interactions are taking place severally between the Chinese and several other countries globally.
A key feature of this new development is that China has chosen Africa as one of its key areas of operation when it comes to these fruitful collaborations.
Ghana has greatly benefited from the collaborations in several fields including; education, agriculture, hydro-electric power generation, amongst a number of others.
With several Chinese businesses in the country making it a priority to employ Ghanaians, several Ghanaian students were now eager to study Chinese, because presently, such studies enhanced their job prospect.
Source: GNA