Ghana has been selected for the establishment of a second office of Dubai Chamber of Commerce in Africa, Mr. Hassan Al Hashemi, Vice President, International Relations of Dubai Chamber of Commerce, has disclosed.
Mr. Al Hashemi was speaking during a meeting with the Trade and Industry Minister, Hon. Haruna Iddrisu, to explore the possibility of establishing an office in Ghana.
He said the Satellite Office, if established, would serve not only Ghanaians but the West African sub-region and Africa as a whole.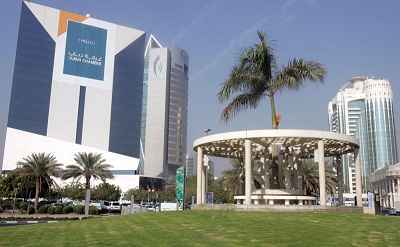 For his part, Hon. Iddrisu, pledged the willingness and determination of the government to attract foreign direct investment into the country and said the presence of Dubai Chamber of Commerce in Ghana would be extremely beneficial to both Countries.
He promised the delegation the support to quicken the process to ensure the Dubai Chamber was fully established and operational in Ghana.
The meeting was attended by officials from the Ministry of Trade and Industry, Ghana Chamber of Commerce and the Dubai Chamber of Commerce
Source: ISD (G.D. Zaney)