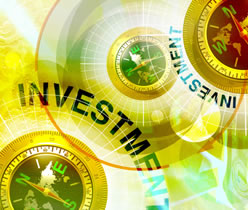 An 11-Member trade Mission from the Netherlands horticulture sector are in the country to explore business and investment opportunities from June 13 to June 15.
The delegation, led by the Dutch Top sector on horticulture, is also to establish a network with government, knowledge institutes and the private sector.
Dr Robert Ahomka-Lindsey, the Deputy Minister of Trade and Industry, speaking at the third GhanaVeg Fruit and Vegetable Fair, commended the government and people of the Netherlands for the continuous support to promote vegetable consumption.
GhanaVeg is an initiative supported by the Netherlands Embassy to improve productivity in the vegetable sector, facilitate more efficient markets, and improve the business climate and further professionalise the value chain for vegetable production and consumption in Africa.
The Mission, which coincided with a fair on the theme: "Fruits and Vegetables made in Ghana will bring together 50 Ghanaian companies representing the entire vegetable value chain.
He said government would continue to revamp the EXIM Bank to grow and develop businesses to improve on the economy.
The Minister said packaging continued to be a great challenge to small and medium enterprises in promoting their business on to the international market.
He said government would continue to support businesses to address the issues of packaging concerns to drive growth of the enterprises.
He expressed the hope that come September, vegetables exported from Ghana would be accepted into the EU markets.
Mr Ron Strikker, the Netherlands Ambassador to Ghana said "trade delegation exemplified the Netherlands government's focus on promoting agriculture through private sector investments, gradually moving from aid to trade.
He said the mission and trade fair clearly resonated with the motto of Holland and Ghana growing together.
He commended the GhanaVeg team for putting the fair together to promote the local vegetable growers.
The Ambassador said: "Fruits and Vegetable is good for our health."
He said vegetables would become part of basic daily meal of people in the future.
"Netherland wants to be a partner with Ghana in promoting vegetable and fruit growth," he added.
The delegation comes from a wide variety of horticultural technology and knowledge providers.
The Netherlands horticulture sector accounts for €12.5 billion in domestic production and € 17 billion in exports and provides jobs to more than 450,000 people.
The delegation will hold match-making sessions with Ghanaian businesses to discuss business partnerships and investments.
Source: GNA