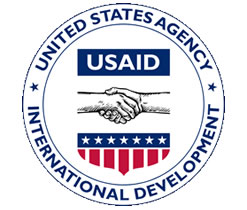 The United States Agency for International Development (USAID), in partnership with the Ministry of Education (MoE) and the Ghana Education Service (GES), is scaling up the GES's Early Grade Reading Programme to 6,866 schools.
The programme would develop improved teaching and learning materials and train 28,000 teachers, head teachers, and curriculum leads on the phonics-based approach to teach children how to read in the eleven GES-approved Ghanaian languages.
This was contained in a statement issued by the USAID and copied to the Ghana News Agency on Wednesday.
The programme, which is targeted at more than a million pupils from Kindergarten two to primary two by 2019, aims at addressing reading difficulties among children in the early grades of primary school.
The programme employs a systematic approach to teach letters, sounds, and words, in order to help children to read with fluency and comprehension.
"Circuit supervisors will be trained to monitor and support schools' implementation of the Early Grade Reading Programme, and districts will be encouraged to develop District Reading Action Plans to promote reading in schools and homes," the statement indicated.
The USAID continues to work with the MoE, GES, the private sector, communities, and other stakeholders to achieve this goal by improving school management systems, training teachers and administrators, providing improved reading and learning materials, and promoting a culture of reading.
Mrs Mary Owusu Achiaw, the Ashanti Regional Director of Education, said the regional Education Directorate would work assiduously towards the successful implementation of the programme.
"We feel that we are part of it and we will commit to ensure its sustainability," Mrs Achiaw said.
A similar pilot programme that was implemented in Yendi Municipal in the Northern Region demonstrated the viability of this approach.
USAID supported the MoE and the GES to develop and prototype a systematic phonics-based reading programme in Dagbani.
"In just 8 weeks, children in Grade P1 went from being able to recognise three correct letter sounds per minute to being able to recognise 16 correct letter sounds per minute," the statement noted.
At the same time period, the statement added, the beneficiaries exhibited a 31 per cent improvement in reading words and a 26 per cent improvement in reading sentences, as measured by the Early Grade Reading Assessment.
USAID is the lead U.S. government agency that works to end extreme global poverty and enable resilient, democratic societies to realize their potential.
USAID has supported Ghana in increasing food security, improving basic health care, enhancing access to quality basic education, and strengthening local governance.
Source: GNA