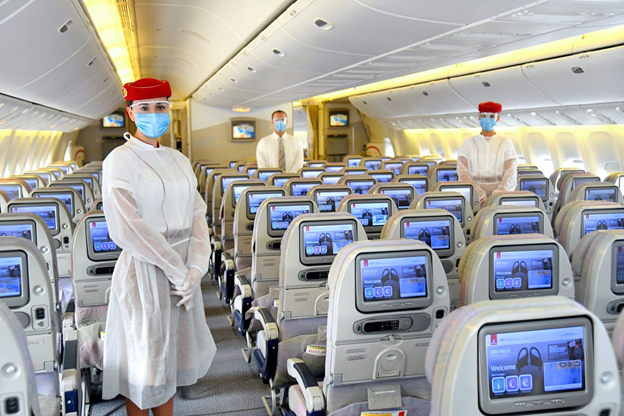 The international airline, Emirates, has introduced a Premium Economy Class cabin on its aircraft in response to requests from passengers for affordable luxury.
This introduction brings to four, the different cabins onboard an Emirates flight – First Class, Business Class, Premium Economy Class and Economy Class.
Announcing this at a media roundtable in Accra Monday [August 8, 2022], the Country Manager of Emirates Ghana, Catherine Wesley, said "Our highly sought-after Premium Economy class cabin went on sale June 1, 2022, and started operating to London Heathrow, Paris, and Sydney last week, and the demand and take-up has exceeded our expectations.
"Premium Economy is the latest product we have introduced aboard some select A380 routes. Though this service is not being offered on our Ghana route yet, Ghanaians can still experience this offering when travelling on our popular A380 routes to London (Heathrow), Paris (Charles de Gaulle), Australia (Sydney) and New Zealand (Christchurch from December 1) through Dubai."
She, however, stated that there was an ambitious programme to retrofit 120 aircraft (53 Boeing 777s and 67 Airbus A380s) with the new product, "so in the next couple of years as more aircraft are fitted, we will be able to send it to more destinations like Ghana and hope that customers across our network will be able to experience Premium Economy."
Ms Wesley said in the interim customers could look forward to a dedicated check-in area for Premium Economy at the Dubai International airport, or utilise one of the many convenient self-service check-in kiosks in the hall, to avoid queues and enjoy contactless procedures.
Source: graphic.com.gh