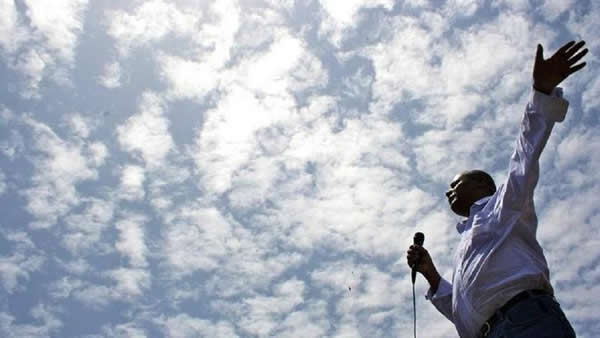 Ethiopian opposition leader Merera Gudina has been freed after more than a year in detention.
Merera becomes the first 'political prisoner' to be released since Prime Minister Hailemariam Desalegn announced on 3 January that the government will pardon several convicted politicians and those with cases in court in a bid to foster national cohesion.
Prison authorities told his family that he was released on Wednesday morning and allowed to go back home.
Merera, the leader of the Oromo Federalist Congress, has been in prison since December 2016 and was facing multiple charges, including association with terrorist groups.
He denied the charges.
Influential media portal, Addis Standard tweeted which stated that the charges had been dropped 'for the benefit of the public and the government'.
Earlier this month, the government said it would pardon and drop the cases against more than 500 prisoners.
The announcement followed more than two years of anti-government protests that have rocked the country, with demonstrators calling for political and economic reforms and an end to state corruption and human rights abuses.
Ethiopia had always denied that there were any political prisoners in the country, as alleged by human rights and opposition groups.
Source: Africa News