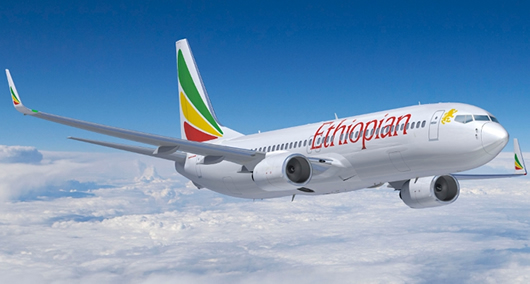 The Ethiopian Airlines (ET) has expressed interest in assisting Ghana set up a National Carrier.
Mr Tewolde Gabrielmariam, the Group CEO of Ethiopian Airlines, made this known when he called on the Minister of Aviation, Mrs Cecilia Abena Dapaah at her office in Accra.
He outlined the desire of the Airlines to re-establish the partnership Ethiopian Airlines once had with Ghana Airways.
He told the Minister that ET had sought to get involved in the set-up of a new Airline in the past but was overlooked before Togo showed interest, which led to the setting up of ASKY.
He said ASKY was set up without any financial cost to the Government of Togo.
He said the Company believe that every country on the Africa Continent needed a home carrier because aviation was a strategic asset for any country.
"But we insist that Home carrier must be run professionally," he added.
Mr Tewolde gave example of models of the African Sky (ASKY) that has worked well in West Africa, which started in 2010 as a privately owned Airline but based in Togo and now has eight Aircraft and made profit in 2015.
"Ghana can also set up ASKY Ghana," he said.
The Minister expressed praises for Ethiopian Airlines and commended the Airline for thriving very well on the Continent.
She said Ghana could learn a lot from ET in the Spirit of South- South Co-operation, adding that the Minister was awaiting Cabinet approval to start the modalities for the new National Airline.
She said government as part of its vision was poised to making Ghana the Aviation hub of Africa and government also intended to establish an Aviation academy to train its pilots and cabin crew to equip the airline.
She said "Ghana will, therefore, tap from the rich resource experience of the Airline to establish ours".
She expressed the hope that the preliminary discussions would lead to greater partnerships to see the establishment of the airline.
Ethiopian Airlines has been flying to Ghana for 57 years and It is Africa's largest Airline and the most Profitable.
It currently flies the most modern Aircraft in the World the Boeing B787 Dreamliner and the Airbus A350.
Source: GNA