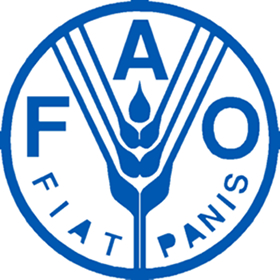 The Food and Agricultural Organization (FAO) on Monday, March 25th, 2014, lauded Ghana on its achievement of the 1996 World Food Summit Goal.
A statement released by Liliane Kambirigi, Africa Regional Office Communication Officer of FAO and copied to Diplomatic Call, revealed that Ghana together with Djibouti and São Tomé and Príncipe have met the "ambitious" goal of reducing by half the total number of hungry people in their respective countries.
The statement also revealed that the African continent has recorded continuous economic growth since 1999, accompanied by improved governance and human development indicators.
"Africa's annual total GDP grew on average by 4.8 per cent from the year 2000 to 2010, an improvement on the 2.1 per cent recorded from the previous decade. Also, the agricultural sector growth rates in the same period were 3.2 per cent and 3.0 per cent respectively, "it stated.
It further states that currently, seven out of the top ten fastest growing economies in the world are situated in Africa, and the International Monetary Fund (IMF) estimates that economic growth in sub-Saharan Africa will grow to 6.1 per cent in 2014.
Liliane Kambirigi, however, noted that despite important economic progress and agricultural successes, Africa remained the world's most food insecure continent, with relatively low levels of agricultural productivity, low rural incomes, and high rates of malnutrition.
"The question is how African leaders can build on this progress by providing stable agriculture and fiscal policies that encourage investment, as committed 10 years ago in the Maputo Declaration, and strengthen governance and accountability mechanisms that contribute to more systemic implementation of policies and programmes," said Bukar Tijani, FAO Assistant Director-General and Regional Representative for Africa.
The FAO is therefore calling for an action to accelerate economic transformation and development in Africa at the Organizations 28th Regional Conference for Africa, which is currently on-going in the Tunisian capital, Tunis from March 24th to 28th.
The Conference is primarily focused on the sustainable increase of the potential of agriculture, fisheries, livestock and forestry as a source of employment and income for African youth, women and men who engage in these sectors for food and nutrition security, as well as agri-business ventures aimed at increasing family incomes.
In total, 54 African member countries are participating in the conference, 30 of which are represented at ministerial level.
Observing proceedings are Austria, China, the Dominican Republic, France, Italy, India, the Netherlands, Spain, Sweden, Switzerland, the United Kingdom and the United States of America.
By Prince Asare, Diplomatic Call