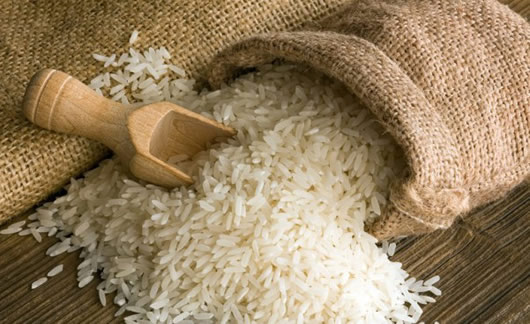 Rice farmers in Africa should be empowered with more resources for higher productivity and less post-harvest losses for food security, job creation and improvement in livelihoods.
Mr Bukar Tijani, FAO Assistant Director General and Regional Representative for Africa, maintained that food production and nutrition were still basic human needs, which required the commitment of more resources and investment even as many economies in Africa turn their attention to mineral and oil wealth.
Opening a five day workshop underway in Elmina, on "knowledge sharing for the promotion of efficient rice farming practices and value chains in Sub- Saharan Africa through South-South Co-operation," Mr Tijani highlighted the rice value chain as a major example of agriculture's potential for income and employment generation and a critical entry point for poverty reduction.
He said rice production in better and higher volume has the potential to induce economic development in Africa, and that required that government committed more resources to its production and that of other staples.
There has been a sharp rise in rice production in Africa in recent years, but producers in the region continue to contend with the lack of right and enough planting materials, tools, machinery for land preparation, harvesting, processing and prevention of post harvest losses.
Growth rates went up to a high eight per cent between 2007- 2012, but there were significant post-harvest losses of between 15-25 per cent.
Top rice producing countries in Africa, namely Nigeria, Madagascar, Guinea, Cote d'Ivoire and Tanzania have boosted their rice production through the introduction of high yield technologies and the application of modern rice cultivation techniques including mechanization.
Mr Tijani noted that the availability of right quality and quantity of seeds, improved geographical and environmental conditions, capacity development, and suitable technology, especially locally manufactured small-scale machinery supported by FAO's South-South Cooperation (SSC) approach as fundamental to efforts to improve the quality of rice production and reduce post-harvest losses.
South- South Cooperation approach places emphasis on the mutual sharing and exchange of development solutions as a pathway towards the achievement of regional and national agriculture development goals.
It focuses on facilitating the exchange of agriculture development innovations through a range of methods such as the deployment of experts, policy dialogues, technology exchanges, study tours and learning programmes
The FAO is working closely with knowledge and research institutions to scale up the application of technologies able to enhance agriculture and rural development.
Mr Tijani assured the conference participants that the South- South team engaged development institutions including national and regional stakeholders in the promotions of SSC knowledge exchange networks and platforms based on an overarching demand driven approach.
Consequently, FAO is actively supporting AfricaRice in the establishment of rice centres of excellence such as the Africa Korea Rice breeding laboratory launched this month in Saint Louis, Senegal.
Under the five million dollar regional project called  'Partnership for Sustainable Rice Systems Development in Sub-Saharan Africa, FAO is supporting the sharing of technologies and innovations among beneficiary countries, as well as capacity building, while facilitating access by smallholders, especially women and young people, to inputs and small-scale agricultural equipment.  It is envisaged that all targeted project beneficiaries located in Benin, Cameroon, Cote D'Ivoire, Guinea, Kenya, Mali, Nigeria Senegal, Tanzania and Uganda will benefit from the impact of planned actions.
Mr Josey Kamanda, Leader of Rice Sector Development of the Abidjan-based Africa Rice, said rice is a strategic and priority food security crop in Africa, the single most important source of dietary energy in West Africa and Madagascar.
Rice is also the third most important crop for Africa as a whole; and it offers s a pathway out of poverty and employment opportunities for young men and women entering job markets.
He noted that rice demand was growing at more than six per cent a year and faster than for any other major food staple in SSA, but the local production has been unable to keep pace with demand.
The continent continues to rely on importation to meet its increasing demand for rice.
In 2015 rice production in SSA was approximately 14.4 million tons and consumption approximately 26 million tons, reflecting a self-sufficiency ratio of 55%. This increase in demand is caused both by accelerating growth of per capita incomes in most of the countries and high population growth rates. SSA currently spends about 5 billion US dollars on rice import annually.
He said: "As the demand-supply gap continues to widen, there was an increasing need for investments that will significantly increase local rice production to reduce the import bill.
The FAO responded to requests received from African Heads of States and Ministers of Agriculture for increased rice productivity and production by initiating a partnership for sustainable rice systems development in Africa (PARDA).
The initiative sought to mobilize resources and key partners at the global, regional, sub-regional and national levels to jointly develop and implement a holistic and comprehensive programme for sustainable rice systems development in the region. PARDA expected outputs include increased access to and utilization of quality seeds and appropriate rice varieties (ii) increased production and productivity in the major rice production systems and reduced post-harvest losses and improved grain quality.
Other interventions are finding options for effective policies, institutions and markets developed/promoted, developing linkages between actors of the rice value chain strengthened and ensuring a self-sustaining partnership for rice development.
Within the framework of PARDA, AfricaRice and FAO have signed a Memorandum of Understanding that builds on their long-standing collaboration, spanning over a period of 40 years.
AfricaRice's concept of working towards widespread diffusion and use of scalable rice technologies and innovations in rice sector development hubs established in African countries is aligned with the broader concept and activities of PARDA and can make a significant contribution to the achievement of its goals.
The workshop is being attended by representatives from FAO partner institutions– AfricaRice, Coalition for Africa Rice Development (CARD), Rural Development Administration (RDA)–Korea and the International Rice Research Institute (IRRI), Government representatives, FAO officials from Africa country offices and FAO Regional office for Africa.
It will provide an effective platform to share knowledge, experiences and best practices for sustainable rice intensification and provide guidance on the documentation of innovative models to enhance rice production systems and accelerate rice value chain development.
Source: GNA