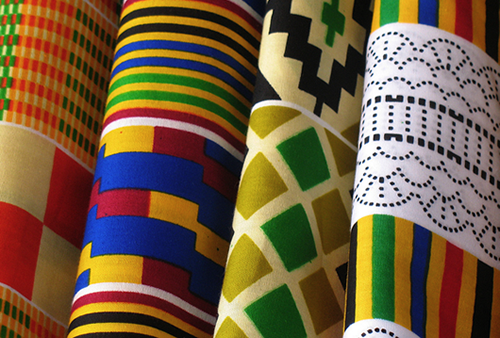 Bertha Tepey, a retailer in textiles has suggested that government tackled the alleged widespread plagiarizing of African textile designs in China at the bilateral level.
She made the suggestion during a sensitization workshop for textile dealers in Ho.
Madam Tepey said since everybody, including government officials was pointing to China as the source of the cheaply produced pirated African prints; government should take the matter up with the Chinese government.
The countywide sensitization tours followed a directive by President John Mahama on January 7, this year, that textile traders and importers, as well as the general public should be educated on how to differentiate the genuine from the pirated textiles.
Eugene Adarkwa-Addae, Quality Control Manager of the Ghana Standards Authority (GSA), observed that Ghana was becoming the destination of all kinds of imitated products.
He said some of these products had brand names, which were deliberate corruption of known brands.
Mr Adarkwa-Addae said the textiles market in Ghana especially, was now full of African textile prints, poorly and cheaply printed, using stolen designs.
He said the Task Force would resume its operations in the markets to seize and burn pirated textiles, after the countrywide sensitization tours.
Sensitization workshops have been held in Aflao, Dzodze, Denu, Akatsi, Hohoe and Ho, all in the Volta Region.
Source: GNA