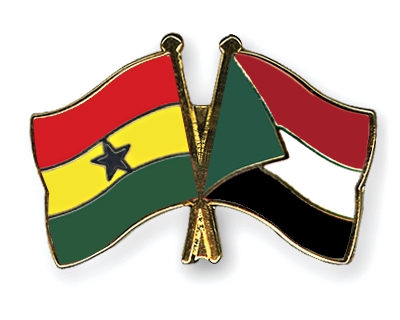 Mr Babikir Elsiddig Mohamed Elamin, the Ambassador of Sudan to Ghana, says Ghana and Sudan can do more to increase their bilateral trade levels, which is currently extremely low.
He said while Ghana and Sudan enjoyed good bilateral political relations, trade between the two countries was almost non-existent with no official figures of the levels of trade.
Mr Elamin said this at a press launch of the Sudan-Ghana Business, Culture and Higher Education Expo 2017 in Accra on Tuesday, under the theme: "Towards Sudan-Ghana Meaningful Partnership: Investing In The Future".
He said the low level of trade was one of the reasons for the expo, which was aimed at using business and culture to bring Ghanaian and Sudanese people together.
"By introducing the business communities in both countries to each other, the embassy hopes to help establish and nurture bilateral business collaboration and partnership to sustain and consolidate the good political and diplomatic relations that already exist between Sudan and Ghana," he said.
He said opportunities existed not only for trade between the two countries but also for Ghana to use Sudan as an entry point into the Middle East and Gulf markets.
Mr Elamin said there was huge market in Sudan, Middle East and the Gulf Region for Shea butter, cocoa and cocoa products, coconut products, horticultural produce such as fruits and vegetables and Alfalfa, which was a main ingredient for animal feed.
He said the expo was also expected to help change the misconception that underestimated what Africans could do together through business partnerships and joint ventures.
He said in the quest to attract Foreign Direct Investment, "we often overlook the huge potentials and opportunities that lie in our own joint venture cooperation as Africans."
Fifteen Sudanese businesses, including five educational institutions, led by the Minister of Investment of Sudan, will be in Ghana for the expo, which will run from 10th to 12th July, 2017.
The expo would be jointly officiated by Mr Ibrahim Mohammed Awal, the Minister of Business Development and Mr Osama Fiasal, the Sudanese Minister of State at the Ministry of Investment.
The companies, he noted, had vast experience in different development areas and would be interested in opportunities to support government's 'One-District One Factor' policy.
Among the companies who would be exhibiting are GIAD Industrial Group, Kennana Sugar Company, Haggar Holding Company, Sudan Petroleum Pipeline Company and Al-Neel Centre for IT.
Areas of potential interest include agriculture, electronics, metal industries, ICT and software products, food industries and healthcare.
Sudan, on the other hand, is interested in learning from Ghana's mining sector as it had recently begun its mining operations.
The educational institutions, he said, will also offer scholarships to Ghanaian students to study in some of Sudan's private, English-teaching universities in fields such as Medical Courses, Engineering, Information and Communication Technology, Business Administration and Law.
This year, the universities would offer about 80 scholarships to Ghanaian students, bringing the total number of Ghanaians studying in Sudan to about 160.
The expo will be crowned with a live performance by internationally renowned Sudanese musician, composer and singer, Omer Ihasas, at the National Theatre.
Source: GNA