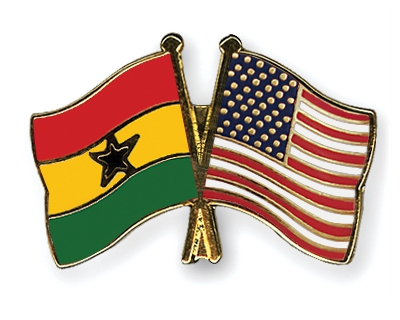 Mr Wilbur Louis Ross, the United States Secretary of Commerce, has said trade between the United States and Ghana increased from $1.2 billion in 2016 to $1.6 billion last year, and expressed optimism that it would increase in the ensuing years.
He assured that the US would support Ghana to move from natural resource extraction economy to that of value addition, vertically integrated, manufacturing and service based industry.
He lauded the government flagship initiatives including the "One-District, One Factory" programme, noting that, many American companies were ready to support the initiative.
Mr Ross applauded Ghana's strong growth rate last year, adding that, it provided a suitable business climate for foreign investors, which "makes Ghana a welcoming place for investment".
The United States Secretary of Commerce, made the disclosure at the maiden Ghana-US Business Forum in Accra.
The forum attracted a business delegation from the President Donald Trump's Advisory Council on Doing Business in Africa of the US, comprising 60 representatives from 20 companies and government agencies, captains of industry, influential business leaders and trade and technology experts.
The delegation discussed trade and investment opportunities between Ghana and the United States of America.
"Strengthening US-Ghana Commercial Partnership towards a Ghana beyond Aid", was the theme chosen for the event, aimed at fostering and deepening bilateral commercial engagement between the two countries to promote investments.
It also sought to strengthen trade and promote business partnerships between US and Ghanaian companies in areas of infrastructure, technology, railway and renewable energy.
Mr Ross said his visit to Ghana was aimed at re-enforcing and building strong business ties between the two countries, adding that, the US was committed to be a strong long-term and stable partner in the country's economic development drive.
He said the US wanted governments of Africa to improve their business climate, grow digital economies and create international competitive and productive agricultural, healthcare, energy, manufacturing and service sectors.
Mr Ross said that strong economic growth led to strong societies, noting that, the 1.3 billion African population was important to the global economy and assured that the US would continue to deepen her commercial engagements with Africa and ensure long-term trade and economic partnerships.
He said, for instance, that high quality infrastructure provided by the US would serve as a strong foundation for economic growth and prosperity, which tied in with the Ghana Government's vision of building "Ghana beyond Aid" agenda.
He stressed that changing from aid to trade would greatly impact on the citizens and noted that the US had no intention of exploiting Africa's natural resources at the expense of her people.
The US Secretary of Commerce urged African nations to be comfortable engaging with American companies in partnerships, noting that, the American companies based in Africa were required to abide by the Foreign Corrupt Practices Act passed by the US Congress in 1977, which prohibits US firms from bribing Foreign Affairs officers from engaging in other corrupt practices to win contracts.
Mr Ross urged African countries to fight corruption, saying; "It has no place in any democracy and no place in civil society" and commended Ghana for establishing the Office of Special Prosecutor and appointing a member from the opposition party as the Special Prosecutor.
Source: GNA