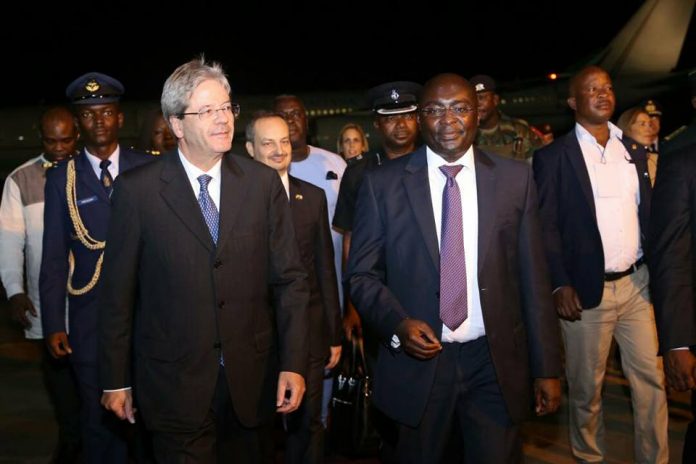 Italian Prime Minister Paolo Gentiloni Monday night arrived in Ghana for a two-day state visit.
Prime Minister Gentiloni would on Tuesday hold bilateral talks with President Nana Addo Dankwa Akufo-Addo at the Flagstaff House in Accra.
The talks are expected to boost relations between Ghana and Italy, as well as seek areas of mutual interest for cooperation.
He was welcomed at the Kotoka International Airport by Vice President Dr Mahamudu Bawumia, who ushered him into the Jubilee Lounge for a tete-a-tete.
Dr Bawumia was optimistic that the premier's visit would hold benefits for both nations, and wished him a fruitful stay in Ghana.
Mr Gentiloni is billed to visit the Kofi Annan International Peace keeping Centre, where he would address the Institution and plant a symbolic tree.
He will also fly to the FSPO John Agyekum Kufuor at the Cape Three Points, as well as tour areas of business interest.
Source: GNA