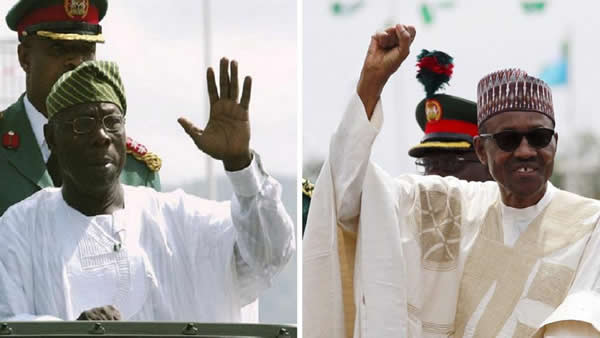 The Nigerian government has officially responded to an open letter by former president Olusegun Obasanjo, in which he advices incumbent Muhammadu Buhari against seeking reelection in the 2019 elections.
A statement issued by the Minister of Information and Culture, Lai Mohammed, thanked Obasanjo for his views but added that Buhari was still focussed on delivering on his current mandate. A number of governors – at the last count seven – have openly asked him to contest.
The statement added that despite calls for Buhari to run for a final term, the calls were a mere distraction because: "He is committed to fulfilling the mandate given to him by Nigerians in 2015. And that's where we are right now!"
Obasanjo's letter widely published on Wednesday January 23 said Buhari had failed in the area of handling the country's economy and that he should quit or face defeat in the elections.
Buhari won elections in 2015 after beating the then incumbent Goodluck Jonathan. His term runs out in early 2019 when elections are to be held. Buhari has yet to state openly whether he will contest.
Age and poor health are other reasons Obasanjo gave for his position on Buhari's candidature. The health of Buhari, 74, was a topical issue last year as he spent over 100 days in the United Kingdom on medical leave for an undisclosed ailment.
The government also stated that Obasanjo's busy schedules could also have accounted for his lack of appreciation for Nigeria's economic strides under Buhari. "We believe that Chief Obasanjo, because of his busy schedule, may not have been fully availed of developments in the government's efforts to revamp the economy.
"Today, most of the indices by which an economy is measured are looking up. Permit me to say, however, that Nigeria would not have exited recession through a mere order or if the administration had not made use of 'good Nigerians' who could help."
The statement went on to enumerate a series of economic achievements by the government.
Source: Africa News