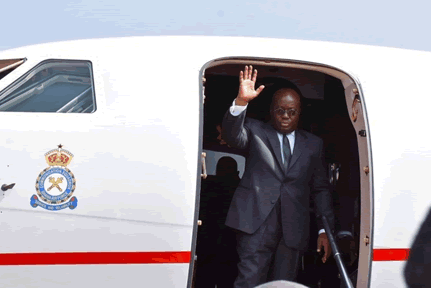 President Nana Addo Dankwa Akufo-Addo, on Tuesday left Ghana for Lome, Togo.
His visit to the Togo is to facilitate, as mandated by the Economic Community of West African States (ECOWAS), the dialogue aimed at resolving the ongoing political crisis in that country.
He would return on Wednesday, June 27 2018.
Vice President, Alhaji Dr. Mahamudu Bawumia, shall, in accordance with Article 60(8) of the Constitution, act in his absence.
Source: GNA