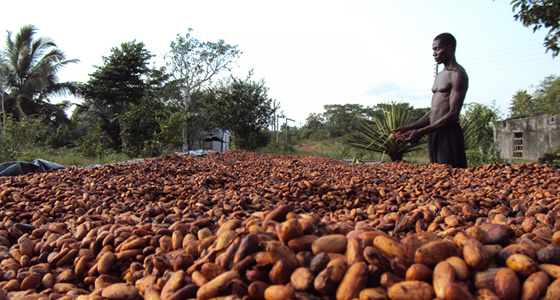 A seven-member steering committee has been inaugurated to oversee the implementation of the Ghana Cocoa Board (COCOBOD), Mondelex Cocoa Life and the United Nations Development Programme, environmental sustainability and policy for cocoa production in Ghana project.
The project is expected to seek interventions that will fight the exploitation of the environment as a result of over reliance on nature as well as ensure environmental sustainability and secure the future of the cocoa industry.
The committee, which is being chaired by Mr Anthony Fofie, Chief Executive Officer of COCOBOD, has as members Dr Winfred K. Anim-Odame, Lands commission, Mr Musah Abu-Juam, Ministry of Lands and Natural Resources and Mr Oppon Sasu of the Forestry Commission.
Others are Mr Jephthan Mensah, Mondelez Ghana Cocoa Life Program, Dr Kamil Kamalauddeen of UNDP and Mr Michael Owusu-Manu, Ministry of Finance and Economic Planning.
The project will seek to reform Ghana's land administration with emphasis on land and tree tenure systems, protection of the environment, policy implementation and regulations to enforce supporting laws.
Emmanuel Opoku, Deputy Director Research COCOBOD, said environmental sustainability was important to ensure that, the land and environment were protected and livelihoods were sustained.
He said it was necessary that farmers understood the management of the environment in order to sustain cocoa production into the future.
The committee will oversee the implementation of the project and ensure that, the stated targets are met.
Source: GNA