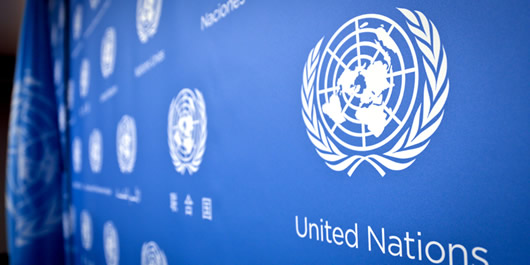 Madam Christine Evans-Klock, the United Nations Coordinator in Ghana, has commended the Government's efforts to improve the regulation of small-scale mining and end Galamsey.
The move is to protect legitimate livelihoods in the mining sector and to bring to justice to those who abuse the environment.
In a statement to mark World Environment Day, Madam Evans-Knocked, therefore, urged civil society, religious representatives, school authorities and traditional rulers to play their important roles in advocacy, action and accountability to towards achieving sustainable results.
Madam Evans-Klock said a coordinated approach for environmental protection, the provision of alternative livelihoods, and the enforcement of the rule of law had a good chance of rallying stakeholders to work together for the requisite sustainable solutions.
She said Ghana's commitment to the reclamation of the land and development of agro forestry was evident in her ratification, earlier this year, of the Minamata Convention on Mercury, which was agreed by world leaders in Canada.
The Convention was named after Minamata, to bring the world's attention to the mercury poisoning that occurred in the city many decades ago, while minimising the release of mercury into the atmosphere.
Madam Evans-Klock said the UN was helping Ghana to achieve its sustainable development goals on environmental issues through many initiatives, such as knowledge sharing programmes; the elimination of child labour in small scale gold mining; and the reduction in the use of mercury and its release into water resources.
"We are working with the Government to access sources of global funding for environmental protection to boost investment in Ghana's forestry management and renewable energy sectors," she assured.
She also gave the assurance that the UN would back Ghana to recognise and support those who used mercury-free technologies, met labour standards and invested in restoring the land as good examples for others to follow.
The Akufo-Addo Administration has launched a campaign to end illegal mining, nicknamed galamsey.
Galamsey activities across the eight regions of the country have destroyed the natural resources, including water, forests and lands.
The anti-galamsey campaign has attracted nation-wide support with the active engagement of the mass media, the clergy, some traditional authorities and the security agencies to save the environment from further degradation for the present a d future generations
The UN declared in 1974 declared June 5 of every year as world environment day to draw the world's attention to the negative effects of environmental degradation and for mankind to share concerns and resolve to protect the world's natural resources.
Amongst the activities to mark the Day, was a visit to the Adowa Forest for the celebrants to have a view of Ghana's flora and fauna in the foremost reserve, which replenishes water supplies, protect communities from severe weather events and provide income earning activities.
The theme for the Year is: "Connecting People to Nature from Cape Three Point to Bawku".
Source: GNA