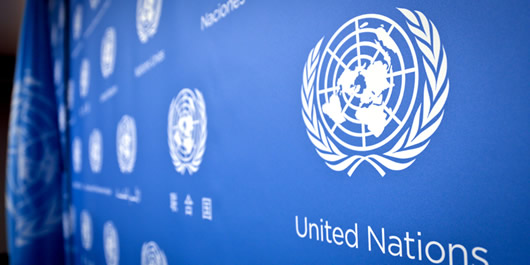 The United Nations Ghana office has published the 2016 annual report of United Nations Development Assistance Framework's (UNDAF) key development results achieved in Ghana in 2016 with the UN support.
The report also highlights how the UN is contributing to agricultural modernisation, food security and nutrition, environmental sustainability, water and sanitation, expanding effective public social services to reach the marginalized and most vulnerable, and institutional capacity for good governance.
Mr Christine Evans-Klock, the Resident Coordinator said the 56-page report, captures the UN's efforts and activities in Ghana in 2016, working with the Government, civil society, and development partners.
She said: "Much of this work has helped launch efforts towards achieving the Sustainable Development Goals (SDGs) and to ensure no one is left behind in Ghana's economic development and democracy.
"The UN agencies working in Ghana have been making progress applying the 'Delivering as One approach,' recommended by UN General Assembly to ensure coherence, avoid duplication, reduce costs of doing business and maximise synergies in the UN's work at the country level".
The report made available to the Ghana News Agency in Accra on Thursday also indicated that the UN support in Ghana took many forms. The 2016 UNDAF report therefore illustrated how the UN's policy research, advisory services, demonstration projects, advocacy, technical support and knowledge sharing was contributing to strengthening good governance in Ghana.
The report captured how throughout 2016, the UN supported national institutions of democracy and the electoral processes including the signing of the national accord for peaceful elections by all president candidates.
It also reveals Ghana's adoption of important new legislations, that was entering into implementation on gender equality, child protection, early education, and maternal and child health.
Gender policies and implementations were also developed with major political parties in 2016, whilst a National Action Plan to End Statelessness was submitted to the Minister of the Interior.
The report also reveals that the National Migration Policy adopted in 2016 sought to address negative migration trends and better protect migrants' human rights. The national migration data sharing framework was developed and would be fully operational in 2017.
The UNDAF 2016 Annual Report also revealed measures adopted by government in ensuring that adolescent girls were protected from child marriage and other forms of abuse.
It also acknowledged steady progress in 2016 towards agricultural transformation and reduction of malnutrition with the private sector increasingly investing in agriculture.
On HIV and AIDS, the report noted the reduction of HIV prevalence, however it noted that prevention of mother-to-child transmission and coverage of paediatric antiretroviral therapy was unacceptably low, whilst stigma and discrimination continued to hamper uptake of services.
According to the UN reports the Livelihood Empowerment Against Poverty (LEAP) programme had grown to reach some 945,000 persons, including more than 375,000 children.
The UN framework would be aligned with national development priorities and would focus support on localisation and implementing the Sustainable Development Goals.
Source: GNA