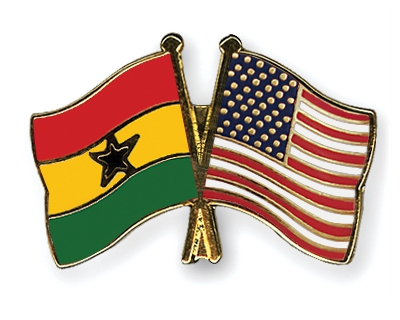 Nine communities have received a total of $75,000 to promote education, agriculture and economic growth at the local level, under the United States Ambassador's Small Grants Program.
Ambassador Robert P. Jackson, honoured the grantees, on Tuesday, at a signing ceremony at the Embassy in Accra, and praised the communities for developing sustainable, high-impact, community-supported projects.
A statement issued by the Public Affairs Section of the US Embassy, quoted Ambassador Jackson as saying: "As grantees, you are joining a distinct group of communities and organizations throughout Ghana.
"You have demonstrated that you can unite your political, civil society, religious and business leaders to provide for the needs of your community — with a little extra assistance from the U.S. Government. But in reality, the real efforts are yours, and we are honored to be your partner."
The beneficiaries include the Nerebehi Integrated Community Centre for Employable Skills (ICCES) Training Center in the Ashanti Region, which would use the fund for the construction of an electrical workshop; and the Misthy Cee Development Center in the Ashanti Region, which would also use its share for the completion of a school dining hall.
The Ampabame Community, also in the Ashanti Region, would complete a primary school and a Junior High School with its allocation; while Keba Africa would purchase new furniture and learning materials for the Castle Road Special School, in Accra.
The Zimnuopare Community, in the Upper West Region, would complete a classroom block with its fund, while the Ebongapar Women's Group in the Upper West Region, would reconstruct a shea processing facility with its allocation.
The statement said three organisations received grants to buy new gari processing equipment and stoves.
They are Nyamebekyere Women's Gari Processing Association in the Brong Ahafo Region; Premier Agribusiness Association in the Eastern Region and Miyingor Farmers Group in the Volta Region.
The Ambassador's Small Grants and Special Self-Help Program has provided support to grassroots development efforts, since 1964.
Over the last three decades, the U.S. Embassy in Accra has distributed more than $2.3 million in such grants to support community development projects.
Communities interested in learning about the Small Grants Program should visit the U.S. Embassy Ghana website for more information, the statement said.
Source: GNA