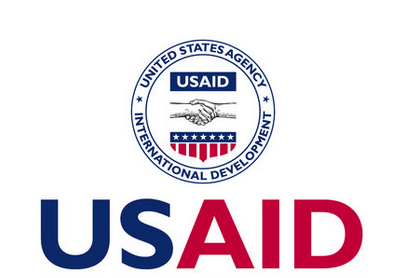 Alhaji Abdulai Abubakari, the Upper West Regional Coordinating Director, has showered praises on USAID for helping to deepen governance in the agricultural sector with the introduction of social accountability model.
Many government programmes would be able to make the desired impact, he said, if Metropolitan, Municipal and District Assemblies (MMDAs) understood and began to play their social accountability roles effectively.
Alhaji Abubakari was speaking during institutional capacity building on social accountability and use of Public Financial Management (PFM) templates for (MMDAs) and the Regional Coordinating Council (RCC) in Wa.
He urged MMDAs to create space for citizens to participate in planning and implementation of programmes, stressing that participation was a means to ensuring accountability.
Mr. Siino Issaka, Representative of Office of Local Government Service, also commended the partnership and said it had created additional opportunity to support on-going efforts aimed at realising the Service mandate.
He explained that the project was aimed at addressing challenges of poor planning, weak institutional coordination and responsiveness for improved agricultural productivity in three beneficiary regions and was hopeful the training would help participants to appreciate the architecture and workings of the decentralised governance machinery for improved performance.
Mr. Simon Bokor, Dean, Management Development and Training at the Institute of Local Government Studies (ILGS), encouraged MMDAs to have a citizen's engagement calendar, describing it as the basis for social accountability.
Mr George Dery, the Upper West Regional Programme Manager of ActionAid Ghana, said the region had a lot of potential for agriculture and that social accountability was the surest way MMDAs could use to harness the benefits for the people.
Participants were taken through topics such as "Application of Key Concepts of Governance", "Features, Application and Platforms for Social Accountability", "Stakeholder Social Accountability Engagement and Applicable Tools" and "PFM Budget, Finance and Audit Templates" among others.
The USAID's Northern Ghana Governance Activity (NGGA) project, which is under the auspices of the U.S. Government's Feed the Future Initiative, collaborated with the Office of Head of Local Government Service (OHLGS) to train Government officials on how to be accountable to citizens and better respond to their needs.
The two-day training supports 350 local government officials from 28 MMDAs and three RCCs in Northern, Upper East and Upper West Regions is to help government increase the space for inclusive agricultural governance.
By providing timely and accurate information to citizens and enhancing citizen led planning, budgeting, implementation, performance monitoring and expenditure tracking processes.
The support is based on the premise that if the performance of key regional and district level governmental actors is improved, then the space for interaction was enhanced for civil society and private sector actors to contribute meaningfully to development.
Furthermore, if agricultural investments in northern Ghana were safeguarded, then agriculture sector governance would be strengthened for improved agricultural productivity and food security.
The American government through USAID supports the five-year project which was being implemented by a consortium of non-profit organisations led by CARE International.
Source: GNA