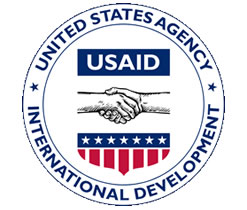 USAID in collaboration with the Ghana Football Association and stakeholders in the health sector has outdoored a project dubbed "Protect the Goal" campaign to prevent HIV and AIDS in the country.
The campaign illustrates the power of protection and fosters HIV prevention and treatment among the youth through a 'practice safe sex' communication strategy.
Dr Jane Okrah, Communication Support Advisor at USAID, announced this in Accra at a training programme to reduce HIV and AIDS stigmatisation through its District Community Monitoring Concept in La-Dadekotopon Assembly.
The programme was organised by Concern Health Education and SEND-Ghana, a Non-Governmental Organisations.
Dr Okrah explained that the campaign was hinged on the idea of a goalkeeper, who protects the posts, saying the scenario illustrate the power of protection and how the idea will break through and remind people especially the youth.
She said the concept encouraged the youth to use condom since the use of condom was low and gives a clear signal that the youth engaged in unprotected sex and are at high risk of being infected by HIV.
Dr Okrah stressed that the campaign also educated the youth to know their HIV status since statistics showed that the number of youth who knew their actual HIV status was very low and exposed them to high risk of the virus infection.
She said the campaign encouraged the youth to reduce sex partners, saying having multiple sexual partners increased the risk factor for HIV infection.
She emphasized that majority of HIV positive people did not show any sign of being sick, and may look safe, making physical appearances an unreliable way to determine the status of a person.
Mrs Gladys Tsotsoo Mann-Dedey, the Municipal Chief Executive for La-Dadekotopon, commended the organisers for the initiative, adding it would help send a signal to the public on the need to prevent HIV and AIDS.
She said there was the need to strengthen technical and leadership capacity to improve health delivery and pledged the Assembly's support for the effort in reducing HIV stigmatisation especially in the La community.
Mr Isaac Ampomah, the Chief Executive Officer of Concern Health Education, said the workshop was necessitated due to stigmatisation on HIV/AIDS patients and would be necessary to intensify education to reduce the stigma.
He appealed to the public to welcome the patients and show them love as well as the need to promote equity through capacity building of the various groups.
Source: GNA