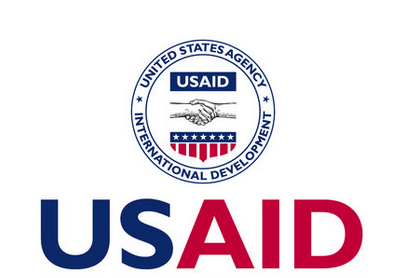 The United States has supported the Ghana Health Service (GHS) to print 139,000 copies of the country's current and only Maternal and Child Health Record Book.
It offered support through the Advancing Nutrition Ghana Project of the United States Agency for International Development (USAID), one of the USA Government's flagship interventions, to help the country in the effort to address malnutrition.
The GHS developed the combined Maternal and Child Health Record Book (MCH RB) with technical and financial support from JICA to improve maternal health care to abate maternal and neonatal mortality.
Receiving the books in Accra last Friday, the Director-General of the GHS, Dr Patrick Kuma-Aboagye, said the country needed at least one million of the books each year but had a delivery gap.
He said due to some challenges, the GHS ran out of stock for about two to three years but currently had a few in stock in addition to the 139,000 copies.
"The combined Maternal and Child Record Book will be given at no cost to mothers and children. It links the health records of a mother to her child from pregnancy till the child attains the age of five," he said.
Empowerment
Dr Kuma-Aboagye said the design of the booklet had also been strategically made to empower women, engender family support, especially male involvement in maternal and child health care ,and to also make recording by health workers more efficient.
"The initiative seeks to improve the nutrition behaviours, breastfeeding and status of mother and children through nutrition counselling provided by text and pictorially in the book.
"It provides adequate information on what to do during pregnancy, expectations at every trimester, and danger signs for reporting, child welfare and growth monitoring information from pregnancy through to five years after birth, among other critical information that will help reduce preventable maternal and neonatal deaths," he said.
He expressed gratitude to the US government for their support.
USAID's Health Office Director, Dr Zohra Balsara, expressed optimism that the record books would improve on maternal health care.
"Today, we are handing over integrated record books designed to better capture the continuum of care across maternal, newborn and child health services, including antenatal care during pregnancy, delivery with the assistance of a skilled birth attendant, postnatal care, and child growth and development checks.
Collaboration
A representative of the USAID Advancing Nutrition Ghana project, Selorme Kofi Azumah, said the project collaborated with the health service to procure the record books following a request for logistical and technical support to improve data capture, quality reporting and use.
Mr Azumah said the project had already supported the GHS to train 850 newly-recruited health workers on how to use the record books for counselling and recording, analysing, reporting and using data to enhance decision making.
Source: Graphic Online