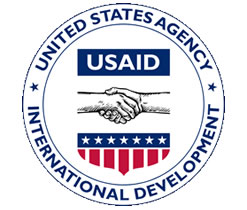 The United State Agency for International Development (USAID) is supporting the Ghanaian Government with $ 19,671,000 to improve on quality and proper management of education in the country.
The fund is expected to cater for some educational needs in 38 deprived districts in all the 10 regions of Ghana.
It would include the construction of 15 district education offices, 49 junior high school (JHS) blocks, 50 kindergarten school blocks and 45 toilet facilities.
The projects, when completed, would reduce overcrowding, improve on sanitation and create conducive environment for teaching and learning.
Dr. Felix Amoako, Director in charge of Funds, Procurement and Management Unit (FPMU) at the Ministry of Education, disclosed this when he handed over two JHS blocks, two kindergarten blocks and a toilet to the Garu-Tempane District in the Upper East Region.
Handing over the facilities, Dr. Amoako said the move was to bridge the infrastructural gab between the rural and the urban areas in the country in order to achieve uniform educational development.
He said USAID had constructed 15 educational offices in 38 districts across the country to improve on education.
Dr. Amoako said most communities had been deprived of quality educational infrastructure and that it was why USAID, in collaboration with the Government of Ghana, ensured that deprived communities got quality infrastructure for quality education.
He called on the beneficiary communities to take good care of the infrastructure and make use of it to serve its purpose.
Mr. Albert Akuka Alalzuuga, District Chief Executive, said Government had worked hard to rectify the educational infrastructure deficit in the district and commended the development partners and the assembly for their support in eliminating the schools under trees.
GNA