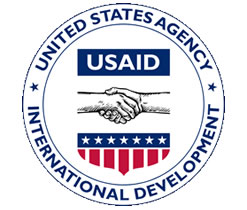 The Volta Regional Special Education Unit has received a set of basic screening materials and assistive devices for assessment centres and schools for children with disability.
The items, donated by the United States Agency for International Development (USAID) and the United Nations Children's Fund (UNICEF) through the Ghana Education Service, included crutches, walking sticks, wheelchairs, tennis balls, snellen charts, hearing aids, set of drums, tossing rings and spectacles.
Mr Nathan Ankutse, the Deputy Director of Special Education, Volta Region, described the donation as a "windfall" because the Unit hardly received donations of such magnitude.
He said the items would help in addressing some of the challenges faced by the Unit, schools and pupils.
Mr Ankutse said in the spirit of promoting inclusive education, some of the items would be donated to 21 kindergartens across 11 districts in the Region with special attention on intellectually disabled children.
He said disability, economically, burdened families and called on the Government and stakeholders to assist them to "function normally".
He appealed to the Government to make resources available for the implementation of the inclusive education policy.
Madam Linda Victoria Dey, the Special Needs Coordinator of  Ketu South Municipal Area, who is in charge of 80 schools, appealed for transportation and braille machines for the pupils.
Source: GNA