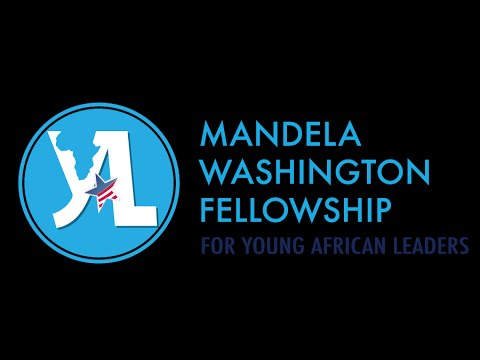 The U.S. Embassy in Accra encourages young leaders to apply for the 2018 Mandela Washington Fellowship. The application period is now open and will close at 4 p.m. GMT on Wednesday, October 11, 2017. To apply for the Mandela Washington Fellowship, visit https://yali.state.gov/washington-fellowship/apply/. The opportunity is open to all accomplished young African leaders aged 25-35; the Embassy especially encourages applications from women, persons with disabilities, and those living in smaller towns and rural areas.
The Mandela Washington Fellowship is the flagship program of the Young African Leaders Initiative (YALI), which was launched by President Barack Obama in 2010 to support young African leaders as they spur growth and prosperity; strengthen democratic governance; and enhance peace and security across Africa.
In 2018, the Fellowship will provide up to 700 outstanding young leaders from sub-Saharan Africa with the opportunity to hone their skills at a U.S. higher education institution. Each Mandela Washington Fellow takes part in a six-week academic and leadership institute at a U.S. university or college in one of three tracks: Business and Entrepreneurship, Civic Leadership, or Public Management. Institutes will start in mid-June 2018.
Successful applicants will have:
A proven record of leadership and accomplishment in public service, business and entrepreneurship, or civic engagement.
A demonstrated commitment to public or community service, volunteerism, or mentorship.
The ability to work cooperatively in diverse groups and respect the opinions of others.
Strong social and communication skills.
An energetic, positive attitude.
Demonstrated knowledge, interest and professional experience in the sector/track selected.
A commitment to return home and apply the leadership skills and training to benefit Ghana.

Note for Editors: Interviews about the Young African Leaders Initiative
Alumni of the YALI program and representatives from the U.S. Embassy are available in person and by phone for media interviews about YALI and the Mandela Washington Fellows application process. To schedule an interview, please contact Joyce Asiedu at asiedujo@state.gov or 024-304-5332.