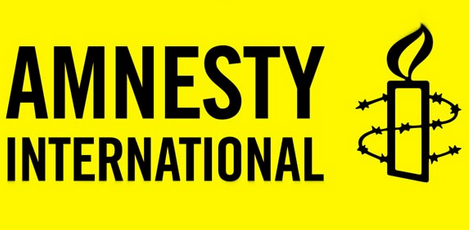 Amnesty International (AI), Ghana, has called on government to adopt and enforce a ban on shackling and to invest in appropriate community-based services to support people with mental health conditions.
It also called on the government to fully implement the Mental Health Act 2012, which, among other things, requires the establishment of regional mental health committees responsible for monitoring mental health facilities across the country.
This was contained in the AI's State of the World Annual Report for 2017/2018 launched in Accra on Thursday by AI Ghana.
The report also called for improvement of funding allocation to mental health services in the country.
Mr Robert Akoto Amoafo, Director, AI Ghana, who read the report, kicked against the chaining of some mental patients at prayer camps and called on the government to join the campaign to put a stop to the practice.
He said some of these patients only need short term treatment to get well but because of "our belief we subject them to torture and ill-treatment at these camps".
On the right to health, the report said "shackling of people with psychosocial disabilities remained common, particularly in private "prayer camps" across the country. The practice involved restraining a person using chains or ropes and locking them in a confined space such as a room, shed or cage.
"In June last year, the Mental Health Authority of Ghana released 16 people, including two girls, held in shackles at the Nyakumasi Prayer Camp, a "spiritual healing centre" in the Central Region. Those freed, some of whom had mental health conditions, were taken to nearby Ankaful Psychiatric Hospital," he added.
On Children's Rights, he said, some regions were disproportionately affected by child marriage; 34 per cent of girls in northern Ghana were married before the age of 18 and called on the Minister of Gender, Children and Social Protection to speedily implement the 2017-2026 strategy, which was launched in May last year to address the issue of child marriage.
He said the report shines a spotlight on economic, social and cultural rights of the people and urged governments to honour their obligations towards the populace in order not to abuse those rights.
Meanwhile, AI was still not happy that consensual same-sex sexual relations between men remained a criminal offence and they continued to face discrimination, violence and police harassment as well as extortion attempts by members of the public, the report said.
"Amnesty International is calling on governments to do more to protect all persons against instant justice including these groups of people and respect the dignity of persons in slums, avoid forced evictions and address issues relating to health, housing and employment as well," it added.
The report also identified that access to justice remained limited, especially for people from low income or marginalized backgrounds.
"The Ghana Legal Aid Scheme suffered from funding shortages; just 23 lawyers offering legal aid were available to the country's population of more than 28 million people. This ratio is completely unacceptable if our aim is to make Justice available, accessible and affordable to all".
In West and Central Africa, the report indicated that, people across the sub-regions faced a deepening human rights crisis, fuelled by growing government intolerance of dissent.
The report highlights how last year was characterised by killings and beatings of peaceful protesters, torture of detainees and excessive use of force as well as concerted attacks on political opponents, human rights defenders and civil society organisations.
"Signs of regression cited in the report include, silencing dissent and crackdowns of protests in Cameroon, Chad, Togo and Sierra Leone," and alleged that Governments did this through unlawful bans of protests, excessive use of force and harassment and arbitrary arrests of protesters.
"In Togo, at least 11 people, including three children and two members of the armed forces, were killed during protests violently repressed by the security forces. In Guinea, at least 18 people were killed and dozens injured during demonstrations.
"In Sierra Leone, security forces opened fire on students demonstrating against lecturers' strike in the city of Bo, killing a teenage boy and injuring others. In the Central African Republic (CAR) the conflict led to large scale human rights violations and abuses with armed groups carrying out a range of abuses, and continuing reports of sexual exploitation and abuses by UN peacekeeping troops," the report said.
The report indicated that while Boko Haram armed groups committed war crimes in Cameroon and Nigeria, security forces responded with extrajudicial executions, enforced disappearances, arbitrary arrests, incommunicado detentions, torture and other ill-treatment, which, in some cases, led to deaths in custody.
It noted that last year, the world was immersed in crises, with prominent leaders offering the people a nightmarish vision of a society blinded by hatred and fear.
"This emboldened those who promote bigotry, but it inspired far more people to campaign for a more hopeful future. The world is reaping the terrifying consequences of hate-filled rhetoric that threatens to normalize massive discrimination against marginalized groups," it added.
The said proposals made by the Constitutional Review Implementation Committee to abolish the death penalty continued to be stalled, as a result of delays in the constitutional review process and called on the Government to speed up the processes toward the abolishment of the death penalty by 2019.
Source: GNA