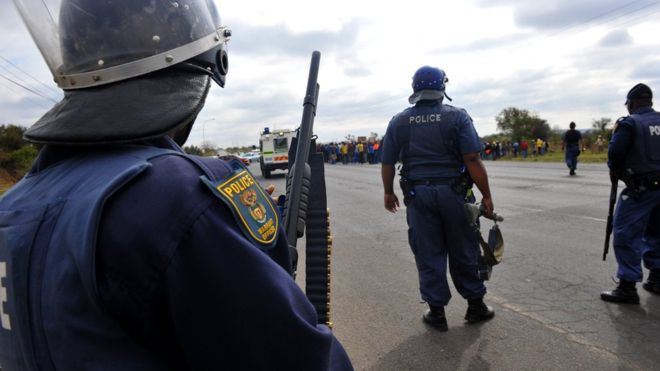 Five police officers and a soldier have been shot dead during a raid on their station in South Africa's Eastern Cape province.
In a statement, the South African Government News Agency said three officers were killed instantly.
The off-duty soldier was shot as the assailants fled, taking two other officers hostage. Their bodies were found 6km (4 miles) down the road.
A government statement said both men had been shot "execution style".
The unknown group of armed robbers burst into the police station near Umtata, and opened fire early on Wednesday morning.
Police do not yet know the motive for the attack. The suspects are believed to have robbed a cash machine shortly before. They took 10 firearms and a police van from the station.
General Khehla John Sitole, National Commissioner of the South African Police Service, has vowed to find the killers, saying he was "appalled and deeply saddened by the cold and callous attack".
Source: BBC