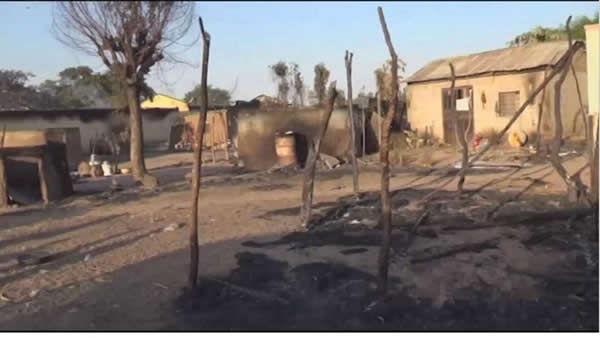 At least 45 people died in an attack on a village in northern Nigeria, a police official told Reuters on Sunday, the latest in a string of incidents underscoring insecurity in parts of the country.
President Muhammadu Buhari won Nigeria's 2015 elections partly on promises to bring security to Africa's largest economy and most populous nation, but has struggled to fulfil those pledges. He is now seeking a second term in February 2019.
His critics and opponents question his track record tackling the multitude of conflicts that plague Nigeria, from Boko Haram and a thriving Islamic State West Africa insurgency in the northeast, to clashes between farmers and herders in the hinterlands that have left hundreds dead.
It was not immediately clear why the Gwaska village in the northern state of Kaduna was attacked on Saturday.
"Yesterday we recovered 12 corpses and today we retrieved 33," Austin Iwar, Kaduna's commissioner of police, told Reuters by phone.
The village, in the Birnin-Gwari area of Kaduna, lies near an area known for banditry, where thick forests provide remote hideouts from law enforcement.
Those groups of bandits have for years frustrated authorities' attempts to apprehend them, and in some cases have amassed thousands of stolen cattle and fought off security agent task forces sent to deal with them.
Credit: REUTERS